Sexual Assault in top-tier sports
In his 20 historic seasons with the Los Angeles Lakers, Kobe Bryant has won five NBA Championships, scored 33,583 regular-season points, made 16 All-NBA teams and hit 36 game-winning shots. Bryant will retire after this season and is currently enjoying a farewell tour unlike anything the NBA has seen before.
Jameis Winston – the star quarterback for the Tampa Bay Buccaneers of the NFL – won the Heisman Trophy in 2013 while at Florida State. He was drafted first overall by the Buccaneers in 2015 and in his rookie season he threw for over 4,000 yards and was named to the Pro Bowl.
Pittsburgh Steelers quarterback Ben Roethlisberger has been in the league for over a decade, winning two Super Bowls and accumulating a career passer rating of 94.
Kobe Bryant, Jameis Winston and Ben Roethlisberger – all high-profile athletes who make a lot of money and have huge fan bases that continue to grow.
They've all shined in the spotlight, and they've all been accused of rape.
In the summer of 2003 a 19-year-old concierge at the Cordillera Lodge showed Bryant and his security to their rooms. Bryant asked that she come back later to give him a private tour of the hotel. The woman did come back later and Bryant invited her into his room. A few minutes later she reportedly left the room with blood on her underwear and fear in her eyes.
With the help and encouragement of friends, the woman reported the incident to police the next day. Both Bryant and the victim went to the hospital for examinations on July 2, and the examiners found a small bruise on the woman's neck as well as vaginal tears. A warrant was issued for Bryant's arrest two weeks later.
Days before Bryant's criminal case was supposed to begin, the victim stopped cooperating and the charges were dropped. From the first time the assault was reported until the charges were dropped, prosecutors, the media and fans criticized both Bryant and his alleged victim.
The prosecution decided to use a preliminary hearing that was supposed to determine whether the case was worthy to go to trial as an opportunity to destroy the victim's character. Renae Franiuk, a psychology professor at Aurora University, compiled 156 articles and headlines in an attempt to portray the media's coverage of the case.
Out of these articles, 42.3 percent claimed that the victim was lying and only 13 of the provided counter arguments to the case against the victim, one being how rarely women lie about being raped.
The sports world was concerned over how Bryant was going to restore his reputation. Devout Lakers and Bryant fans would be assured of their superstar's well-being after he went on to be named to the 2003-2004 NBA All-Star team.
Kobe Bryant has long been a villain in the league for many fans and players. He's had shaky relationships with teammates and has been labeled selfish for his excessive shot attempts and distaste for passing. All of these condemnations have far exceeded those that came as a result of him being accused of rape.
Fans were much quicker to label the victim as a money-hungry woman looking for attention. Many of her friends and family were paid by local and national news stations to tell stories of her past that had nothing to do with Kobe Bryant forcing himself on her.
Bryant maintained his innocence, claiming that both parties consented. Despite this, after the charges were dropped Bryant said that he knew the woman did not feel like she consented.
"Although I truly believe this encounter between us was consensual, I recognize now that she did not and does not view this incident the same way I did. After months of reviewing discovery, listening to her attorney, and even her testimony in person, I now understand how she feels that she did not consent to this encounter."
Bryant does make millions of dollars for himself and many other people. But athletes are humans before they are heroes or superstars. The weight of his stardom crushed the victim and cast the sports world under a dark light.
The reason something that happened in 2003 is coming up again now is because Bryant managed to buy his wife a $4 million apology ring and make everyone forget about that time he was accused of raping another woman.
Bryant was certainly not the first, or last, high profile athlete to be accused of sexual or domestic assault.
Super Bowl Champion and five-time Pro Bowl selection, Darren Sharper, was convicted in 2013 of drugging and raping two women. It was one of a few instances in which the victim or victims were not immediately slandered and the stardom of the accused did not overshadow the case.
Despite this, the NFL Hall of Fame is still considering Sharper for induction. Sharper's college removed him from their hall of fame, but Sports Illustrated writer and member of the NFL's voting committee said that voters are prohibited from taking off-field issues into account when deciding admittance.
To summarize, the NFL would encourage its voting committee to ignore the fact that a player is a serial rapist when deciding whether he deserves the league's top honor.
A popular accusation of victims in cases such as these is that they are only lying to try and capitalize on the athelete's fame or wealth. This is the argument that Winston made recently. In 2012 Winston was accused of raping a fellow classmate at Florida State University. The victim, Erica Kinsman, said she didn't even know who Winston was when she first reported the rape to the police.
Kinsman was at a bar where she says a man spiked her drink. Disoriented and not exactly aware of her surroundings, Kinsman was taken back to an apartment where she says the same man who spiked her drink raped her.
Though she wasn't entirely coherent, she knew what her rapist looked like. It was only when she attended her first class of the semester that Kinsman saw her rapist again.
Despite evidence, including semen in the victim's underwear that was proven to be Winston's, charges were never filed because Kinsman could not continue to cooperate. Kinsman suffered from depression and anxiety following the attack and subsequently dropped out of college. Winston's life after the incident has been vastly different.
There have been instances in which either professional, collegiate or amateur athletes have been falsely accused of sexual assault.Incidents like these shouldn't go under the radar, but it is important to note that several studies have concluded that only two to eight percent of women lie about being raped when reporting the assault to police. A 2007 study by the National Institute of Justice concluded that 19 percent of women and 6.1 percent of men will be sexually assaulted in their time on college campuses.
A worldwide study by Global News determined that only 18 percent of women who are victims of sexual assault pursue a case against their abusers. When asked why they don't seek justice, 56 percent said they felt too young and powerless, and 40 percent of the time they mentioned personal shame.
In the context of sports and superstar athletes like Bryant and Winston, history has shown that the victims will most likely not get the justice they deserve. Many times people look for reasons to rationalize their favorite athlete's actions or choose to deny that such heinous acts ever occurred.
Meanwhile, on Wednesday, April 13, the world paid tribute to Bryant on "Mamba Day," affectionately named after Bryant's nickname, "The Black Mamba." Several athletes gave praise to Bryant on his career including Alex Rodriguez, Aaron Rodgers, David Ortiz, Muhammad Ali, Tony Parker, Tiger Woods, Magic Johnson, Dwayne Wade and Rob Gronkowski.
Everyone is innocent until proven guilty. But too often the victims are assumed guilty before a trial even begins. Athletes accused of sexual assault have their day in court, but usually cases don't make it that far. Professional sports can be sources of entertainment, but fans cannot support an athlete's actions in games while ignoring their actions outside of them.
In too many cases sexual assault is belittled or ignored. It is time for fans and the media to try and find the truth before they defend a player's reputation. It is time for sexual assault in athletics to be taken seriously.
About the Writer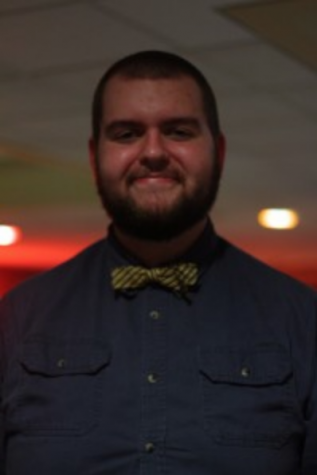 Mark Peless, Online Editor
Mark is the online editor this year, which means that he has control of everything that goes on the Internet. Last year he was the sports editor, so his...