Men's and women's golf teams begin promising spring season
Over spring break the men's and women's golf teams traveled to California, where the women competed in one tournament and the men in two.
The women's team played in a tournament in Palm Desert for the Augustana Spring Fling the Friday before returning to Calvin. They had a solid team performance where they finished in fifth place (79 strokes ahead of last place University of La Verne).
Senior Casey Harkema and first-year student Emilee McCusker led the pack for the Knights after both finished with rounds of 90, good for a 23rd place tie among 40 other competitors. First-year student Grace Bolt finished in 28th with a score of 94. Sophomore Gen Best and juniors Katherine Ryan and Amira Bousaab finished with rounds 111, 111 and 112, respectively.
It was a nice way for the team to play on a unique course as well as jump-start their spring schedule, which continues this Friday, April 8, as the women play at the Trine Invitational.
The men's and women's teams had the opportunity to meet former professional golfer-turned-putting-guru Dave Stockton. The athletes got to have a two-hour short game clinic with Stockton, who taught not only techniques but the philosophy of the short-game as well.
The men's team first had the opportunity on March 15 to play a practice round on the storied Torrey Pines Golf Course in San Diego, Calif. The facility consists of 36 holes and two courses, one of which has been the setting of many PGA Tour tournaments.
Two days later on March 17 the men's team played in their first match since the fall, facing the University of Redlands at Redlands Country Club. The men lost after putting up a total score of 314 strokes, 23 short of Redlands 291.
Sophomore John Van Noord was one over par, finishing third overall with a round total of 73 strokes. Sophomore Ben VanScoyk tied for fifth with a score of 75, first-year student Alec DeJonge in seventh with of score of 76 and first-year student Mitchell Knoor in eighth with a score of 80.
The next day on March 18 the team had another matchup; this time it was versus Pomona Pitzer College at the Pomona Invitational. The men came out on top finishing 25 strokes ahead of Pomona-Pitzer 332-307.
VanScoyk was in first place three strokes under par with a total score of 69. First-year student Sam Kuiper, Van Noord, Knoor and seniors Jason Zeigler and Justin Crow finished successively from third through seventh on the final score card.
The men will be on the links once more Monday, April 11, at the Steve Tyler Memorial in Kalamazoo.
About the Writer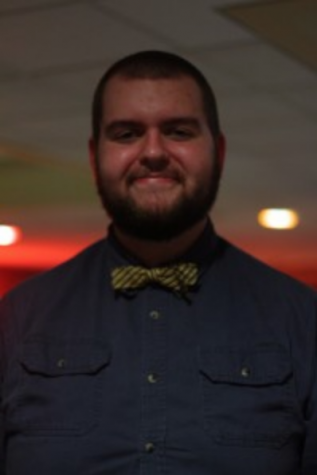 Mark Peless, Online Editor
Mark is the online editor this year, which means that he has control of everything that goes on the Internet. Last year he was the sports editor, so his...