Women's tennis has hot spring break
The women's tennis team traveled to Florida for spring break this year, accumulating four wins and one loss.
On March 14 they faced the University of Dubuque and won convincingly, 8-1. The doubles pairs of juniors Ellie Benzel and Claire Spoelhof, sophomores Jessica Bouma and Micaela Seazzu, and junior Liz Turner and sophomore Lark Foote all left the day with victories. Benzel and Spoelhof came from behind to win 9-8, and the pairs of Bouma and Seazzu as well as Turner and Foote both won their matches 8-1.
Spoelhof, Bouma, Seazzu, first-year student Alyssa Bowman and sophomore Kari Kroeze all dominated their singles matches in straight sets, losing a total of only 10 games.
The next day, March 15, the team played and defeated both William Smith College and Goucher College. The 5-4 win over William Smith was highly contested, but Benzel and Kroeze took the tying and clinching singles matches to give the Knights the victory.
Goucher failed to put up a tough fight, and Calvin blew through them with a 9-0 victory. Every singles match was won in straight sets.
The pair of wins were impressive for separate reasons, the first one showing the team's grit and the second victory showcasing their ability to dominate. Both wins were earned in 90 degree weather.
"[It] was a very tough day," said head coach Kevin Van Haitsma. "I am really proud of the team for fighting so hard in really tough conditions."
The day after notching consecutive victories, the team played and defeated the College of Wooster 7-2, once more in high temperatures. The doubles team of Spoelhof and Benzel won automatically after one of their opponents got injured. The next pair, Bouma and Kroeze, won 8-3.
Bouma, Seazzu, Bowman, Kroeze and Turner all won their singles matches in straight sets.
In their last match of spring break, the team's winning streak came to an end after losing to Bethel College 8-1. Bouma provided Calvin with the only victory of the day by winning straight sets 6-0, 6-3.
"We played really hard this week," said Van Haitsma. "This week wasn't easy — we played five matches against five really good teams this week in very challenging conditions. We have to give credit to Bethel today; they came out and were the better team today."
Bouma won the MIAA women's tennis Player of the Week award for her efforts in matches over spring break.
The team won their most recent match 7-2 versus Aquinas College this past Wednesday. Bouma and Seazzu pulled through to win their doubles match 8-6, and Turner and Foote followed up with an 8-1 victory.
Five of the team's six singles matches ended in Calvin's favor. Bowman's match was the only one to go into a third set as she won 6-1, 3-6, 11-9.
The team will be in action once more on their home court against Alma College this Saturday at 2 p.m.
About the Contributor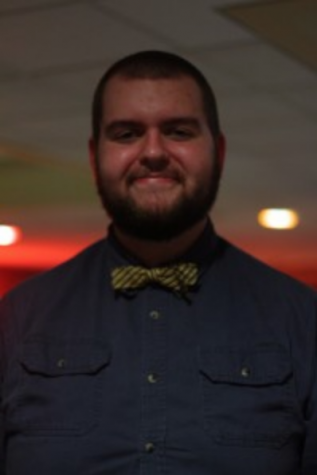 Mark Peless, Online Editor
Mark is the online editor this year, which means that he has control of everything that goes on the Internet. Last year he was the sports editor, so his...