Baseball has rocky March
Through March 28 the baseball team had a 5-10 overall record and began conference play 1-3 after back-to-back doubleheaders against Trine.
The team's spring break trip to Florida saw them start off with a three game winning streak. They rounded off their trip with a close 6-4 loss Trinity College (Conn.). The Knights were 4-3 in Florida and outscored their opponents 59-38.
The team's first conference opponent was Trine, whom they first faced the Saturday after spring break, March 26.
In the first seven-inning game Calvin earned the 2-1 victory. They broke a 1-1 tie in the top of the seventh after junior Matt Kotva reached base on an error and eventually came around to score off of another Trine error.
First-year student Spencer Yahrmarkt started the game and went 5.1 innings, allowing three hits, one earned run and striking out two. Senior Kyle Wasserberger got the win after finishing the game without allowing a hit.
In the second game Trine pulled out to an early four run lead after the second inning. Before Calvin's late game heroics fell short in the ninth, sophomore Nick Steigenga was driven home by a single from sophomore Ryan Stewart.
Two days later, on March 28, Calvin faced Trine again and dropped both games in the double header. Despite three three-run innings in the second game, Trine outhit Calvin 20-13 and ended the game with a 12-9 win over the Knights.
In the third inning of the second game Stewart hit his first ever home run. Despite the high score, the game was close and contested throughout.
So far on the season Kotva leads the team with a .382 batting average and a .452 on base percentage. Junior Colton Wolfe has a team high four home runs. First-year students Jimmy Dirksen has started the most games for Calvin (five) and has an earned run average of 6.89. The team has a collective .296 batting average and a 6.55 earned run average.
By the time this week's edition of the paper is delivered the baseball team will have played a Thursday doubleheader against Hope College. Their next games will be at Adrian College on Friday, April 8, at 2 p.m. and 4:30 p.m.
About the Contributor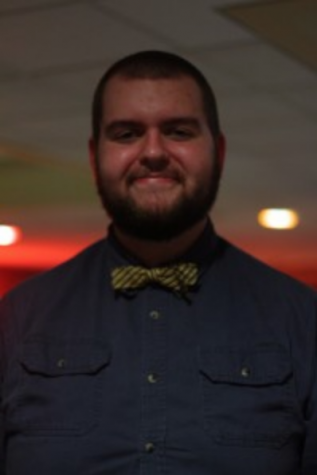 Mark Peless, Online Editor
Mark is the online editor this year, which means that he has control of everything that goes on the Internet. Last year he was the sports editor, so his...