Women's basketball head coach steps down
For 13 years he managed the sidelines two or three times a week. Eight times he led teams to the NCAA III Tournament. In the 2014-2015 season his team won a record 30 games. Ten times his team won the MIAA Team GPA Award. Now, after starting his journey at the helm of  the women's basketball team in 2003, head coach John Ross is stepping down.
According to Ross, this is a decision he knew he would eventually have to make: "As a faculty member, the academic demands have grown to the point where I knew I would need to give up coaching either men's tennis or women's basketball while continuing to serve on Calvin's faculty."
Ross told the team this past Monday, and he also had something to say to all of Calvin:
"I would like to thank the Calvin community, the athletic department, my family, all my former players and coaches, with a special thanks to Marissa Anderson who been with me for the past 11 years, both as a player and as an assistant coach."
Ross leaves the women's basketball team with an impressive legacy on the court and especially off of it. It seems appropriate that Ross will remain present in the kinesiology department, considering that his teams have had incredible academic records.
Someone who has always placed a great importance on education, Ross earned his Master of Science degree from Eastern Illinois University in 1991. He worked at three schools before coming to Calvin.
In a profile last year, Ross told Chimes, "As Christian athletes, we should give our absolute best in the pursuit of excellence. We should invest all that we are in doing the work before us. Why? Because ultimately we're serving God, the audience of One."
Ross' presence in Calvin athletics and in the classroom has been very appreciated by Calvin leadership. Co-director of athletics Dr. Nancy Meyer said that Ross has been the epitome of leadership with his players and students.
"We are extremely grateful for the years of leadership and Christian mentorship that John Ross has given to the Calvin women's basketball program," said Meyer. "He has consistently taught his players to pursue excellence, both in the classroom and on the court. He will be difficult to replace, but we are also grateful that he will remain as men's tennis coach and as a faculty member."
Ross has a 299-67 overall record in his time as the women's head coach, and prior to this season he was sixth active winningest coach in NCAA Division III women's basketball history. He won six MIAA titles and made it to the quarterfinals of the NCAA III Tournament four times (as recent as the 2014-2015 season).
"The thing that stands out the most to me about John is that he has run a women's basketball program that exemplifies class," said co-director of athletics Dr. Jim Timmer. "His teams have had great success but they have also done things the right way."
Ross has always had an ability to connect with players on levels far deeper than just basketball. It is to Calvin's benefit that he remains in his positions as an associate professor and the head coach for men's tennis.
Ross said that he also doesn't rule out potentially returning to coaching basketball in the future as an assistant coach. For now Ross will remain dedicated to his students and athletes, and he plans on writing physical education books.
It is now up to Meyer and Timmer to find his replacement. They say that the search across the country for a new head coach has already begun.
About the Contributor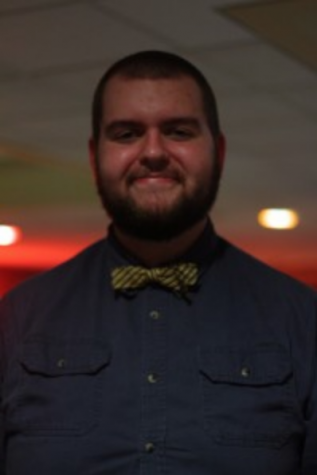 Mark Peless, Online Editor
Mark is the online editor this year, which means that he has control of everything that goes on the Internet. Last year he was the sports editor, so his...