Indoor track and field win MIAA, compete at Polar Bear Final Qualifier
Two weeks ago, the women's indoor track and field team won their first-ever MIAA Track & Field Championship. A season that so far has included impressive finishes in the Aquinas College Little Meet (3rd) and the Grand Rapids Sports Hall of Fame Track & Field Classic (3rd).
In the Championships at Trine University, Calvin finished 50 points ahead of second place Hope. The event will be forever significant in the history of indoor track and field at Calvin.
"It's a special day for the Calvin's women's track and field program," said head coach Bret Otte. "Every one of our women can say that they were a part of league history as the first MIAA indoor track and field champions. That's a unique and significant accomplishment for this group."
Senior McKenzie Diemer finished first in the mile run with a time of 5:15.97 and sophomore Katie Diekema followed one second behind her in second place (5:16.84). Sophomore thrower Bethany Love finished first in the shot put, with a throw of 42-9. Junior Lauren Strohbehn won the 5,000 meter with a time of 17:54.21.
There were many more impressive performances that helped the women win their first title, and according to Otte it is something that the team knew they could accomplish:
"Our team was up to the challenge and I credit our women for wanting this championship and taking care of business."
The men's team was equally impressive, but in the end their efforts were not enough for a title win. Trine scored 4.5 points more than Calvin to capture the championship.
Otte said that he was very proud of the effort the men put out there and gave credit to Trine for earning their victory.
Senior Eric Jipping won the shot put with a throw of 48-5. Other notable finishes included first place wins for senior Ethan Anderson in the 5,000 meter (15:06.68) and sophomore Andrew Philipose in the 3,000 meter (8:51.37). Junior Jordan Kramer, first-year student Jamison Koeman and junior Zach Nowicki finished second, fourth and fifth in the 3,000 as well.
This past weekend some athletes from the teams traveled to Ohio to compete in the Ohio Northern Polar Bear Final Qualifier. Philipose performed well in the 3,000 meter once more with a third place finish of 8:36.71.
Senior Jeff Meitler finished second in the mile run (4:29.65) and in the 5,000 meter Anderson won with a time of 15:02.32, Kramer was third with a time of 15:10.34 and Nowicki finished fourth with a time of 15:10.34.
For the women, sophomore Jenna Dyksen recorded a season best time of 9.21 in the prelims of the 60 meter hurdles, and ended up finishing fourth with a time of 9.23. Caroline Boss was victorious with her first place finish of 2:20.72 in the 800 meter.
This Friday, March 9, the teams are traveling to Alabama to compete at Birmingham Southern University.
About the Contributor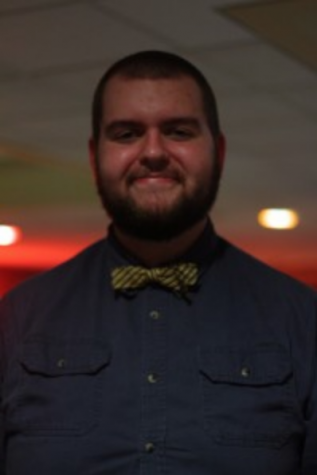 Mark Peless, Online Editor
Mark is the online editor this year, which means that he has control of everything that goes on the Internet. Last year he was the sports editor, so his...