MIAA Champion swimming and diving teams continue success
"I couldn't be any prouder of the team," was the sentiment held by men's and women's swimming and diving head coach Dan Gelderloos after both teams won the MIAA title two weeks ago. For the women, it was their 12th straight championship. For the men, it was their third in a row.
Senior Caleb Meindertsma won the 1,650 freestyle with a school and MIAA record time of 15:42.35. Seniors Brandon Muma and Mitch Schroder and first-year students Andrew Kasper and Jared Britton made up the 400 freestyle relay team, who wound up winning a league crown, along with an NCAA III B' cut qualifying time. Their time of 3:01.63 was much faster than the 3:03.27 school record set last year.
Their point total of 951.5 was the highest in men's MIAA championship history.
There were 11 athletes selected from the men's swimming and diving teams for the All-MIAA team: three-first year students, Ben Holstege, Andrew Kasper and Jared Britton; two sophomores, Skyler Fish and Tanner Vincent; two juniors, Brett Stoughton and Eli Holstege; and four senior, Brandon Muma, Mitch Schroder, Johnson Cochran and Caleb Meindertsma.
That is three more selections than the record eight from last year. Gelderloos said that it was another reflection of the hard work that the team has been putting in all year. The men's team will also be sending 11 athletes to the NCAA III Championships March 16 through March 19.
In the NCAA Regionals last Saturday, sophomore diver Michael Moentmann finished with a score of 460.90, good enough for sixth place and a trip to the NCAA III Championships. Junior Dirk Tanis also competed in the event and finished in 15th with a score of 395.65.
"We knew that if Michael could get 11 dives up and 11 dives down in consistent fashion he would be in good shape," said Calvin diving coach Aaron Paskvan. He also said that Tanis' performance showed the improvement he has made since  qualifying for Regionals last year as well.
For the women in the MIAA Championships, many athletes had impressive performances that led to an eventual first place team finish of 787.5 points. It was their 14th overall and 12th consecutive MIAA title.
Sophomore Abby Van Harn broke a 10-year-old school record by a 10th of a second with an NCAA B' cut time of 50.85 in the 100 freestyle. Senior Alayna Gallegos finished in third in the 200 butterfly with a time of 2:10.83. First-year student Anna Serino also earned a medal for her third place finish in the 1650 freestyle with a time of 17:38.71 (also the third fastest in school history).
The women also landed an impressive number of athletes on the All MIAA Team. Seniors Alayna Gallegos and Megan Schroder, sophomores Abby Van Harn, Sarah Bradley and Rachel Mattson, and first-year student Anna Serino all received the honor.
Bradley, a diver, also earned a trip to the NCAA Regionals this past weekend where she finished in third place (423.10) on the 1-meter and in sixth place (422.75) on the 3-meter. She will now move on to the NCAA III Championships. Sophomore Nicole Langerak finished in 22nd place with a score of 359.50.
Six women are also being sent by Calvin to the NCAA III Championships. Calvin's 200 freestyle relay team will include junior Adrienne Wesselius, Mattson, Van Harn and Megan Schroder. Serino and first-year student Kendall Murphy will join Schroder and Van Harn in the 800 freestyle.
Gelderloos' comments after the championship wins perfectly summarize the last couple of weeks for the swimming and diving teams.
"They have worked hard since day one. The fact that we got to know each other so well made us powerful and a strong team. We knew if we started strong early in the week that we could rebound from a dip in the week and have enough time to compete and flex our muscles."
About the Contributor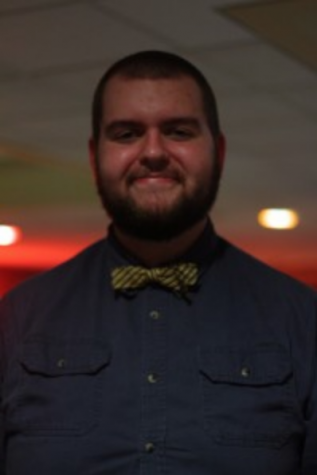 Mark Peless, Online Editor
Mark is the online editor this year, which means that he has control of everything that goes on the Internet. Last year he was the sports editor, so his...