Kenny Washington, first to break NFL's color barrier
If you don't know who Jackie Robinson was, I welcome you to planet Earth. I'm sure your travel in the realm outside of popular culture was tiring. Robinson paved the way for race reconciliation, not just in the game of baseball, but in a segregated America that still had Jim Crow laws in southern states.
Robinson made his major league debut in 1947, but long before that he played four sports at UCLA, including football. There were four black players on the 1939 UCLA Bruins football team; one of those men was Kenny Washington.
Washington's story after leaving UCLA tends to get overshadowed by Robinson's, but it is just as important to tell.
Washington was not the first black player to sign a contract to play in the NFL, but from a stretch between 1934 and 1946 there were no black athletes in the league.
Over a year before Robinson would make his MLB debut in 1947, Washington stepped on the field for the first time for the Los Angeles Rams. Though he was not the only black athlete to play in the 1946 season, he was the first to sign a contract.
He played just three short seasons for the Rams but became a legend among fans. In his last game in the Los Angeles Coliseum, it is reported that Washington walked off the field to a standing ovation from 80,000 cheering fans.
Still, Washington's story and the story of several other black NFL pioneers is forgotten in the history books. Washington and Robinson's teammate at UCLA, Woody Strode, also signed with the Rams in 1946. He only played one season and is always recognized more for his movie role in "Spartacus" than for his impact on professional football.
Washington is not in the NFL Hall of Fame and many are fighting for him to receive the recognition he deserves. Stephen Sarinana-Lampson helped start the Kenny Washington Stadium Foundation and is in the final stages of releasing a film called "Hero from the City of Angels" documenting Washington's life.
One of Washington's grandsons questioned why it is taking this long for the NFL to recognize one of its most important athletes.
"That's what I was wondering," his grandson said. "With the NFL being as popular as it is now, you would figure there would be some recognition."
It is easy to understand why Washington's story may not have been as popular in the middle of the 20th century. Football itself wasn't a very popular sport, and compared to his old teammate Jackie Robinson, Washington's personality and career were not as strong.
Make no mistake — Washington endured the same if not more opposition than Robinson. Washington was a running back, and the color of his skin gave opposing teams more incentive to hurt the ball carrier than they already had.
There were reports of players intentionally striking Washington's knees and smearing chalk in his eyes at the bottom of pile ups.
The fortitude Washington showed in his short-lived career is incredibly important in the overarching and continuing story of racial tension and reconciliation.
It is in honor of Black History Month that Kenny Washington's story is brought to light, but it is the hope of many that it perseveres through the test of time.
It was talent that brought Washington to the field, injuries that forced him to leave it and courage that allows his legacy to endure.
About the Writer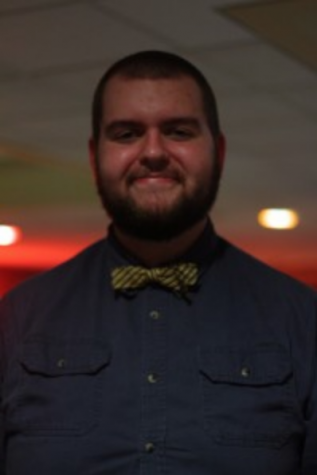 Mark Peless, Online Editor
Mark is the online editor this year, which means that he has control of everything that goes on the Internet. Last year he was the sports editor, so his...