Women's basketball bounces back to back conference opponents
Calvin opened conference play with back-to-back wins over Kalamazoo College and St. Mary's College. Their 91-45 victory over St. Mary's last Saturday gave the team their sixth win overall in seven games.
For sophomore guard Ali Spayde, the 2015 season has been defined by teamwork and a determined attitude.
"The team is so close," said Spayde. "I honestly have never been a part of a program that is so close."
Spayde went on to explain that the team's cohesion on and off the court has allowed the team and individuals to prosper, and that her team leading 16.7 points per game can be entirely credited to her teammates.
Senior Abby Springer felt the same way, saying, "No matter what, whether good days or bad, I know that I have 16 other teammates by my side to support me and lift me back up. Without each other and our amazing coaches no one on our team would be as successful as they are."
Calvin's generosity with the ball and their ability to crash the boards has allowed them to dominate games. The team is averaging 23.7 assists per game, 10.8 more than their opponents. They also average 8.1 more rebounds per game than their opponents.
"I'm really happy with our early success as we have played some really tough teams, but we have to keep getting better," said head coach John Ross.
Some may have been wary coming into the season that the absence of 2014 graduates Bre Verkaik, Kayla Engelhard and Hannah Acre would force the 2015 squad to trudge along as they search for a new identity. The team's quick start, however, would suggest that the opposite has occurred.
Although the team lost decorated players, they still retain a core of upperclassmen and five sophomores, in addition to new and refreshing first-year students.
"The team's identity is slightly different than last year," said Spayde. "We obviously lost some amazing senior leadership but the captains this year have really stepped up and they know what it takes to be successful."
Ross shared this sentiment and mentioned that though the team has been playing well, there's always room for improvement:
"Our current seniors have done a nice job in leading this team. Our identity is similar to last year, and we may be playing even faster, but now we need to take the next step and play smarter and become better defensively."
The team feels that it is important to maintain a certain amount of confidence rolling over from their first two conference victories.
"To win a conference opener on the road is very important and now we have to try to establish some momentum moving into the season," said Ross.
The team keeps the home court advantage for the next couple games and, more importantly, for their next conference game versus Albion College this Saturday. The team will be coming off of a week without play, and according to Spayde, is keeping a sanguine disposition heading into the matchup.
"I feel really good about our game versus Albion this Saturday. We get to play on our home court again, and we are ready to play another conference game. We have had a solid week of practice so far and are ready to play again."
Springer also feels confident going into the weekend. She said that the team has been working hard in order to defend home court but more importantly to come out of the gates strong.
As a senior, she has gone through the process of a new collegiate season many times, and she still stresses that this team has been especially unique in its closeness, and she expects the season to continue moving in a positive direction.
"I like the place we're at in the season. We had one tough loss, but we're dedicated to learn from it and move on. It's been a fun season so far with two trips [Chicago and Milwaukee] and the beginning of conference play and I'm excited to see what's in store for the rest of the year."
About the Contributor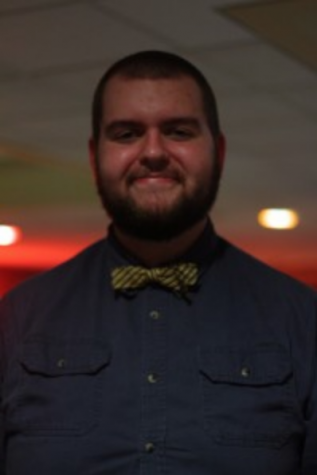 Mark Peless, Online Editor
Mark is the online editor this year, which means that he has control of everything that goes on the Internet. Last year he was the sports editor, so his...