Swimming and Diving make waves in record books
The sports of swimming and diving can sometimes be viewed as individualistic to the outside world, but that is far from the case for the men's and women's teams at Calvin.
Out of eight total colleges and universities, the men's team took second place with a total of 1,372.5 points and the women's team took third with 1,027 last Saturday at the Calvin Invite.
For the men's squad, it was the team of first-year students Ben Holstege and Jared Britton and seniors Johnson Cochran and Brandon Muma that broke the school's 200 medley relay record, which they broke for the second consecutive day, with the new record being just 0.13 seconds faster than the previous one.
"The highlight of the year was at our invitational last weekend," said sophomore Skyler Fish. "Our team cheered each other on and we saw each other succeed beyond expectation."
Fish took fifth place in the 200 backstroke (1:53.89) and fellow sophomore Michael Moentmann finished in fourth place on the 3 meter boards (430.4).
Despite sustaining the loss of sophomore Ana Estrella to injury, the women's team has enjoyed equal success this season. Their third place finish at the three-day Calvin Invite included top ten finishes from first-year student Anna Serino and sophomore Rachel Mattson.
"We had a lot of very notable performances in this three day meet with several season-best times, lifetime best swims out of many of the women and wicked fast relays that were close to or faster than relays swum at MIAA championships this past year," said senior Megan Schroder.
Sophomore Abby Van Harn had a notable performance on day three of the Calvin Invite, recording two of the second fastest times in school history in the 200 yard freestyle prelim (51.66) and final (51.16).
"We came into the meet with high levels of excitement and a sense of confidence," said VanHarn. "We came to race and our results definitely showed that."
For head coach Dan Gelderloos, the season so far has been impressive and rewarding.
"[It is] probably the best fall we have had to date with regards to team building and results," said Gelderloos. "We have had some things happen that were out of our control that have affected two athletes' seasons, but we have worked through that and we are hitting exams and the holidays with a lot of confidence and motivation."
The unity of the team has left a dominating and positive presence in the pool.
"You can never underestimate the value of relationships and expectations," said Gelderloos.
VanHarn noted that swimmers and divers have the opportunity to improve those relationships over winter break when the teams take a trip down south.
"It will be a rough transition to go from fast, tapered times from this last weekend but our relationships will be even better because we will be coming from our training trip in Florida. This trip always gives us a greater sense of team unity and is a fun break from the snowy Michigan weather."
About the Writer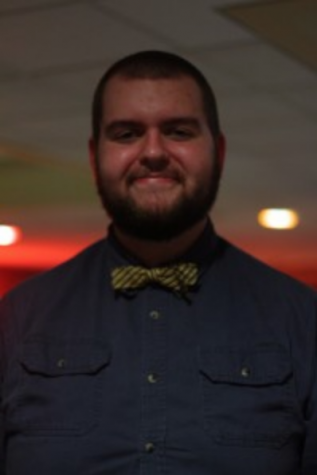 Mark Peless, Online Editor
Mark is the online editor this year, which means that he has control of everything that goes on the Internet. Last year he was the sports editor, so his...