Turnovers nagging men's basketball
The beginning of a season is often when sports teams work through growing pains and try to sort out specific issues before they start to take their toll on the team's growth.
For instance, the women's soccer team began their 2015 season with two straight losses, but did not lose again until the quarterfinals of the NCAA Tournament. This is why there is no need for the men's basketball to panic after an underwhelming 2-3 start.
The Knights dropped their last two games versus Cornerstone University and Aquinas College, though they have yet to play a game in Van Noord Arena.
"We've always spoken on how we are trying to get better each and everyday to become the best team we can be when conference season comes," said senior guard Austin Parks. "Fortunately, we get to play some really good competition and learn our identity."
Calvin's backcourt includes Parks and fellow senior Jordan Daley, who is leading the team averaging 18.4 points per game. They are tasked with leading a very young team, and it may take more than just five games to work out the kinks.
One of those issues has been turnovers.
"It's been disappointing and frustrating as taking care of the ball is a big factor in winning games," said head coach Kevin Vande Streek. "Part of this is new players, inexperience and new offensive schemes. We're working on it and emphasizing it and I'm sure we'll improve in this area."
In their last game versus Aquinas, Calvin had 11 turnovers compared to Aquinas's five. In the game before that Calvin was again behind in the turnover margin 14-6.
The team is looking to establish their identity, and fixing the turnover issue will be key in doing just that.
"Turnovers have a lot to do with people being in situations that they are not used to and that will only improve as the season progresses," said Daley. "As a matter of fact, we have pretty consistently gotten better each game when it comes to turnovers and the way we have turned it over. We are definitely focusing on valuing possessions as we move forward and putting players in a position to succeed. It is all a work in progress — an unfinished product."
This is what gives hope to a team that Daley said is different "than what Calvin basketball has looked like in the past." He added that his and Parks' roles as a leaders on the team have been defined by encouraging a work ethic and environment that always focuses on improving as men and Christians. He continued to say that improving as a player comes after those two things, but they all work together in order to create a solidified group.
Most time spent on this is outside of the gym and during practice — and practices, Parks said, are what have been most encouraging:
"This may be the best practice squad I have been a part of in my four years. We really challenge each other every day in practice to get better and the guys work really hard. I know this will pay dividends down the road."
The team is young, but so is the season. The team will have an opportunity to show their improvement in Holland this Friday and Saturday versus Carthage College and Wheaton College, respectively. Their first non-neutral home game is next Tuesday, Dec. 8, versus Grace Bible College.
About the Contributor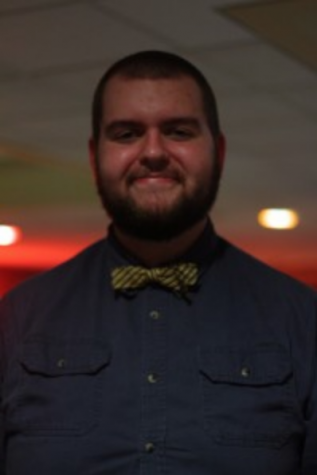 Mark Peless, Online Editor
Mark is the online editor this year, which means that he has control of everything that goes on the Internet. Last year he was the sports editor, so his...