Hockey looks to come out fast off break
The hockey team has not played a game in almost two weeks, and the last time they saw action on the ice they split games with Grand Valley State University, losing the first game 7-4 and shutting out the Lakers in the second game 4-0.
With an overall record of 11-5-1 the team is ranked 5th in the country. Junior forward Cameron Bell leads the team in points, and first-year student Alex Gross sports a .905 save percentage in the net.
The team feels that they are more talented and capable than their record would let on. The story of the season so far has been mild success despite inconsistency. The focus for them right now is keeping possession of the puck.
"Our team has been playing well recently," said junior forward Ryan Racanelli. "We need to work on our consistency and bringing a perfect effort to each and every game."
That effort, Bell added, is something that needs to be put forth right when the puck first hits ice:
"I think we've had glimpses of how effectively we can play on offense and defense, but our lapses in play have overshadowed them. These lapses have come mostly in the first period, so that's why we're focusing on a solid start to both games this weekend."
Those games Bell referred to are a home and away matchup versus rival and fourth ranked Hope College. It is to the advantage of Calvin to enter such an intense environment coming off of Thanksgiving break.
"The break really enabled us as players to take a few days away from the rink, allowing both our bodies and minds some extra time to rest up," said Gross.
Head coach Mike Petrusma explained, "Our rivalry with Hope is an intense one. Despite the intensity there is a mutual respect between both programs."
Echoed by Petrusma and his players is the necessity for the effort and focus of the team to be perfect.
"We have a very good team provided we pay attention to details," continued Petrusma. "Our effort needs to be perfect each and every game we play from here moving forward. If we do that the results will take care of themselves."
The Calvin-Hope rivalry is something of legend in West Michigan, and hockey is no exception. The amount of support that the Knights get from fans is wonderful and overflowing, which is why Petrusma encourages everyone to buy tickets in the box office now or else risk being denied at a sold out rink.
No matter how many fans are able to come to the team's home game this Friday and away game in Holland on Saturday, it is certain that a pair of wins would set a positive tone for the team moving forward.
"Our team knows that if we do our best and use the speed that we have, we are a very tough team to play against," said Racanelli.
About the Writer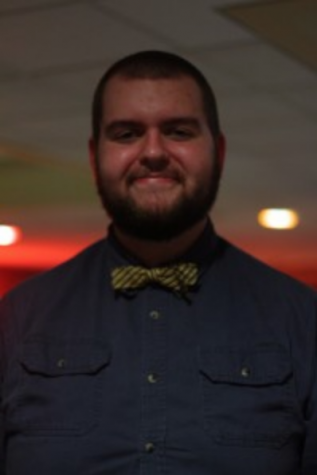 Mark Peless, Online Editor
Mark is the online editor this year, which means that he has control of everything that goes on the Internet. Last year he was the sports editor, so his...