Men's basketball season preview
A new year for men's basketball sparks a new challenge. Many teams attempt to establish an identity, and the coming and going of players is incredibly impactful.
Last year's squad conceded in the third round of the NCAA Tournament and finished in first place in the MIAA with a 12-2 conference record. Ten letterwinners from that team are returning for this season, including starters from last year Austin Parks and Jordan Daley.
The team lost three of last year's starters, including All-American point guard Jordan Brink and forwards Daniel Stout and Tyler Dykstra. Brink received several accolades and Stout and Dykstra put together a solid front court. One could even say it was a stout front court. Up and coming sophomore Connor VanderBrug also decided to leave the team.
"Every year you lose quality people, and this year's no exception for us," said head coach Kevin Vande Streek in a recent interview with Calvin Sports Information director Jeff Febus.
"We're looking towards some returners, we want to work on their game and increase their role," continued Vande Streek. "It's gone really well, the guys are really enthusiastic — this is a talkative group. It's an intense group, a very close group."
This is a good sign for a team that found much of its identity behind Brink.
Brink matched up well last year with fellow guards Daley and Parks. As Vande Streek explained, the two players bring different yet valuable skill sets. Daley can score, but is revered for his ability to combine that with good rebounding. Parks is a great ball handler who has a knack for dishing the ball. Both players can be deadly from behind the three point line, but especially Parks.
Daley and Parks will have to step up in their roles as leaders of the team, and Vande Streek is confident in their abilities.
"[Daley] is a great leader and a great captain along with Austin."
Vande Streek also eagerly talked about the versatile sophomores who have made the jump to varsity, including sharpshooter Tony Canonie and forward Michael Wilks.
Last Tuesday in an exhibition game versus Northwood University, the team showed off its potential from the three point line. Shooting 17-31 (54.8 percent) from behind the arc. Calvin had a seven point lead with as late as 4:30 to go in the first half, but lost 101-94.
The Knights had only two more turnovers than Northwood, however they failed to capitalize on the 14 that they forced. Northwood scored 30 points off of turnovers, while Calvin scored nine.
"We're going to get our best guys out there with the idea that you have to rebound and be able to defend in order to be successful," said Vande Streek.
The team will begin their season on Friday, Nov. 20, in Ohio versus Waynesburg University. They play their first home game on Dec. 8 versus Grace Bible College.
About the Contributor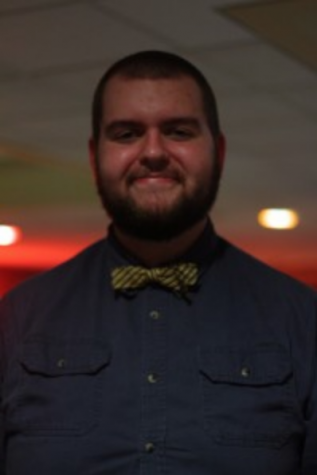 Mark Peless, Online Editor
Mark is the online editor this year, which means that he has control of everything that goes on the Internet. Last year he was the sports editor, so his...