Domestic abuse in NFL: Greg Hardy another failure for the league
This past weekend, Deadspin published a series of alarming photos of Dallas Cowboys defensive end Greg Hardy's ex-girlfriend, Nicole Holder. They show Holder with multiple bruises and scratches on the night when police were called to a scene that Hardy fled in May 2014.
Hardy was convicted of domestic abuse for the incident; however, state prosecutors dropped charges after Holder failed to show up at Hardy's appeal last February. Under North Carolina law, Hardy was entitled to an appeal in a jury trial, and according to prosecutors, Holder told them she could not continue after the initial seven-month trial.
Holder and Hardy reached some sort of financial settlement outside of court. In matters of domestic abuse if the accused does not face sentencing and the victim receives a settlement, too often the victim is placed in the crosshairs of public judgment and scorn.
This incited jest from respected NFL reporter and insider Adam Schefter, who tweeted, "So how can prosecutors in Greg Hardy case not find alleged victim? What is this, Gone Girl?"
NFL front offices give way to the judicial system in cases like these. So for every game in the 2014-2015 season except for one, during which the trial took place, Hardy was on paid suspension. When the result of due process is in action, however, it is still within the means of the NFL to deal out punishment.
The NFL and Commissioner Roger Goodell initially suspended Hardy for 10 games in April after their investigations determined he violated the league's personal conduct policy. The NFL Players Association (NFLPA) then filed an appeal less than a week later, and in July Hardy's suspension was reduced to four games.
Four games is how long Hardy was suspended for his involvement in domestic abuse, the same amount of time that Tom Brady was initially suspended for his involvement in deflating footballs.
The picture paints itself.
The NFL's new disciplinary policy was a move they made far too late and without the input of the NFLPA, further putting an emphasis on the power struggle between the two instead of the issues of domestic abuse. As USA Today journalist Nancy Armour said on Wednesday:
"While Goodell and the NFL deserve credit for shining a spotlight on domestic violence and forcing all of us to confront our attitudes about it, it's become an afterthought in the ongoing battles over discipline. Goodell has been arbitrary in his punishments, refusing to give the union even the slightest say. The union will excuse any sin so long as it can be used as an end-around to limit the unchecked power the players so willingly gave Goodell during the last collective bargaining agreement."
When Hardy returned to play in October for the Dallas Cowboys, who signed the then free agent after his case was dropped, he encountered the media for the first time. When asked if he was prepared to play he told reporters, "I hope I come out with guns blazing. I'm full of excitement and full of juice."
When asked about the New England Patriots, the Cowboys' opponent that week, Hardy said, "I love seeing Tom Brady. He's cool as crap. You seen his wife? I hope she comes to the game. I hope her sister comes to the game. [I hope] all her friends come to the game."
Hardy, a man who was found guilty for an assault on a woman in which he allegedly threw her onto a pile of assault rifles and other weapons, said all of this in his first exposure with the press.
To make matters worse, Cowboys owner Jerry Jones said the following in regard to Hardy's comments about Brady's wife, Gisele.
"When I saw him marry [Gisele], Tom went up in my eyes 100 percent. She's very, very attractive and it shows what an outstanding individual Tom is."
There are plenty of people who are supporting Hardy and the Cowboys in their efforts to give him a second chance, former NBA superstar Charles Barkley among them.
"Again, I believe that domestic violence is 100 percent wrong. You should never hit a woman. But I also believe Greg Hardy needs a chance to get better — not as a football player; as a human being. He needs psychological help so he can be a better man," wrote Barkley in a recent article for Bleacher Report.
Many argue that Hardy should not be playing football games until he seeks this help. It is the hope of Barkley that he follows the example of Brandon Marshall, who was involved in many domestic disputes early in his career — as an abuser as well as a victim — but sought the help he needed and was eventually diagnosed with borderline personality disorder. He is now one of the NFL's greatest advocates for men's mental health.
This isn't an issue of a business trying to preserve their reputation. This goes far beyond the amount of sacks Hardy can accumulate this season. This transcends the arena of professional sports and all of its statistics and money making.
The NFL can often be a culture that breeds violence. It is why ex-49ers star Chris Borland retired after his rookie season in 2015. It is why brain injuries have been at the forefront of labor and player safety disputes.
But this goes even further than that. This is about what the NFL and Roger Goodell have chosen to do to reprimand players for their actions off the field. Ray Rice was suspended two games for his domestic abuse charges, and despite the NFL claiming they are cracking down on such instances, Hardy was only suspended two more games than Rice.
As ESPN journalist Jane McManus said when Hardy's suspension was initially reduced, "The reason NFL justice matters is because abusers so often don't face penalties in the criminal justice system."
There is nothing the NFL can do now to fix that, however. These pictures are surfacing a year after the incident, and if the NFL couldn't deliver just punishment then they certainly can't do so now.
The league should watch what Major League Baseball (MLB) is going to do in the wake of recent reports that Colorado Rockies shortstop Jose Reyes was arrested in late October for assault charges. The MLB's work with the players union allowed them to create a balanced disciplinary policy and board.
For now fans and opponents alike will continue to tune in and watch the NFL every Thursday, Sunday and Monday, generating billions of dollars.
About the Writer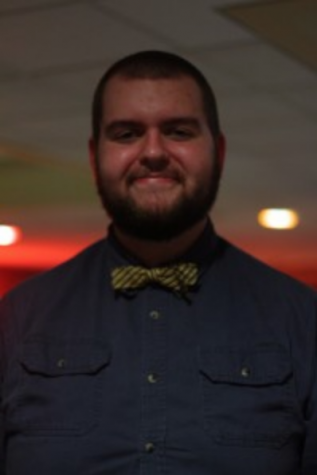 Mark Peless, Online Editor
Mark is the online editor this year, which means that he has control of everything that goes on the Internet. Last year he was the sports editor, so his...