MLB offseason preview: AL
The 2015 World Series has ended and for one team, the Kansas City Royals, it's time for celebration. For the other 15 teams in the American League it is just the beginning of a new and promising offseason. Here is a preview for all three of last year's American League divisional champions.
American League West
The Texas Rangers fought back in the last month of the season to claim the division title from the Houston Astros, behind the bat of Prince Fielder and pitching of their bullpen. Team ace Yovani Gallardo is set to hit free agency, and the team has until the end of the week to determine whether or not they will extend a $15.8 million qualifying offer to the nine year veteran. That will be their focus for the time being, though it is not anticipated that they will be able to spend that much. Once free agency opens on Nov. 7, expect them to look for a second tier starting pitcher such as Ian Kennedy or Mat Latos.
American League Central
What a joy it is to be champions. The Royals players will still be celebrating their World Series title, which they valiantly earned in an extra innings thriller last Sunday in New York. Royals management, however, must now begin the process of evaluating current free agents and others set to hit the market. Though the team has the best bullpen in baseball, it is their starting staff that needs to be addressed. They traded for Cincinnati's Johnny Cueto at the midseason trade deadline, but the star pitcher is one of the most prized possessions in free agency and is expected to sign a big deal elsewhere.
General Manager Dayton Moore was able to sign a sufficient rotation piece in Edison Volquez last year and expect him to do the same this offseason. The Royals aren't ones to make huge splashes in free agency or trade, so their first action this offseason may be resigning starter Chris Young. Young played above his $675,000 salary in 2015 with a 3.06 ERA. Also on hand for the Royals will be their star player and outfielder Alex Gordon, who is expected to decline his $14 million option. The three time all-star and four time gold glover could easily rake in a five year deal worth upwards of $100 million, so the question remains: can the Royals afford it?
American League East
The Toronto Blue Jays became a juggernaut at the 2015 trade deadline. General Manager Alex Anthopoulos was able to land perennial all-stars Troy Tulowitzki and David Price, among a few others. Anthopoulos stepped down from his position, however, and interim Tony LaCava will replace him. New club president and CEO Mark Shapiro will be faced with finding a permanent replacement, and the current heads will need to supply a talented lineup with a good pitching staff.
Price is a free agent and is more likely to land with his former coach in Chicago, or wherever else someone will be willing to pay a lot of money. Starters Mark Buehrle and Marco Estrada are also free agents likely to go elsewhere. With a lineup that features Russell Martin, Jose Bautista, Josh Donaldson, Edwin Encarnacion and Troy Tulowitzki (combined 161 home runs in 2015), picking up a few second tier rotation pieces should put the Blue Jays in a good position to return to the playoffs in 2016.
About the Writer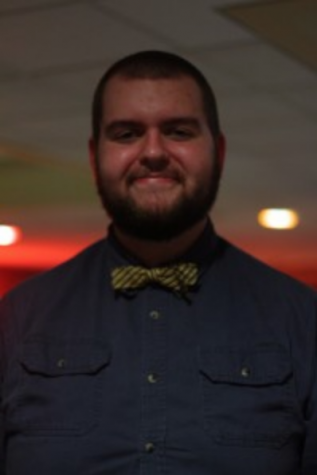 Mark Peless, Online Editor
Mark is the online editor this year, which means that he has control of everything that goes on the Internet. Last year he was the sports editor, so his...