Holly Ellerbroek champions through adversity, extends a helping hand
The women's soccer team defeated Alma College on Tuesday 4-3 in a double overtime thriller, a win that was overshadowed by an even greater victory.
Making waves across the nation in recent years has been a focus on violence and poor sportsmanship among athletes, parents, coaches and referees. It was a refreshing sight, then, when Calvin goalkeeper Holly Ellerbroek extended a helping hand to an opposing player.
It is important to provide context to all of this. Ellerbroek is not just a goalkeeper with a .794 save percentage, she has endured plenty of literal heartache.
While playing soccer at Grand Valley State University her freshman and sophomore years, Ellerbroek had three open heart surgeries. More than most students would be able to bear, she decided to put her focus elsewhere and left the soccer team.
After a working in the ICU at Metro Hospital for a year, Ellerbroek was presented with the opportunity to return to the game she loved with people she was familiar with. Her best friend and Calvin midfielder Taylor TenHarmsel suggested that she use her final year of collegiate eligibility at Calvin.
Ellerbroek said that things somehow all went perfectly. After meeting with the team and her high school coach Mark Recker, she was assured that playing at Calvin was the right decision.
"I found a place to live, met with the team and decided that going to Calvin to play one last season would be an opportunity that I could not pass up," said Ellerbroek. "To be a part of a team like this year's soccer team is incredible. I feel like I have known the girls forever."
Ellerbroek has enjoyed a successful season in the net and is a prominent factor in why Calvin is undefeated in conference.
Fast forward to last Tuesday and Calvin was in the middle of a back-and-forth battle against Alma. Calvin was ahead 2-1 until Alma senior forward Kelly Wilson snuck the ball past Ellerbroek. Minutes later Wilson fell to the ground with cramps in her legs.
Playing soccer for the first time since 2013, Ellerbroek returned to the game with more compassion for others.
"I guess I have always been a compassionate person. I think that going through what I have gone through (with my surgeries and previous job experiences) has made me a very empathetic person." 
So with Wilson laying on the ground, Ellerbroek went over and helped stretch her opponent's legs. The moment was captured by Alma freelance photographer Ralph Echtinaw, and many fans in attendance admired Ellerbroek's exhibition of sportsmanship.
Alma lacrosse head coach Michael Kinney expressed his affection for the moment on Facebook after posting his own photo:
"Calvin ended up winning in the 2nd OT 4-3, but in my eyes, the score took a backseat to a selfless gesture shown by one competitor to another. This very act, not parents and coaches fighting over a game, should be the norm and not the exception. We play sports because we love the game and we should all take note that IT IS JUST A GAME. I don't know the women's soccer goalie from Calvin College, but she's my hero today and I'll never forget her."
Ellerbroek contends that her act of kindness is not one unique to her, but something that remains constant throughout the team:
"I feel like many of my teammates would have done the same thing if presented with that same situation. That's what makes Calvin women's soccer so unique is that we all care for people in a way that is so hard to find in today's day and age."
Whatever the likelihood of such an act, its contextual presence in Ellerbroek's life and the sports world is especially poignant.
About the Contributor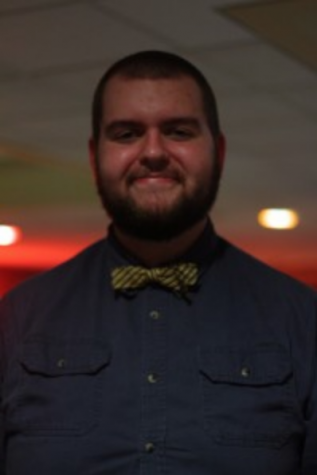 Mark Peless, Online Editor
Mark is the online editor this year, which means that he has control of everything that goes on the Internet. Last year he was the sports editor, so his...