Longtime men's basketball announcer dies
For five decades Doug Wentworth called Calvin men's basketball games. At the age of 79, Wentworth passed away last Saturday.
A Wisconsin native, he called his last game in 2014 in a 78-53 win over Hope College in the MIAA Tournament Championship game. His journey as a radio announcer for Calvin began in the 1964-65 season.
After attending John Brown University, he started broadcasting in Waupaca, Wis. He would then go on to move to Rogers City, Mich. and begin working WJBL in West Michigan where he announced area high school football and basketball games.
In 1985 he moved to Grand Rapids to continue calling men's basketball games. 1985 is also the year he started announcing Hope College football games, which he did until 2010. He also called the Hope men's basketball games during their NCAA III Final Four appearances in 1996 and 1998.
He retired due to health concerns and earlier this year was interviewed by his longtime partner Gregg Bareman. He reminisced about his time at Calvin:
"In the 1964-1965 season Dr. Barney Stein was the coach. Their top player was a man by the name of Ken Fletcher out of Kalamazoo Christian."
Some of his favorite memories included national championship years for men's basketball in 1992 and 2000, stating specific players he enjoyed calling and watching.
In 2003 Calvin honored him with alumni status for his time at the college. He was further honored in 2005 with the MHSAA Bush Award for his work in West Michigan high school athletics broadcasting. He was given several other awards but none more lasting than being inducted into the media division of the Basketball Coaches Association of Michigan Hall of Honor.
Wentworth is survived by his wife of 53 years, Bonnie, and several grandchildren and great-grandchildren.
About the Contributor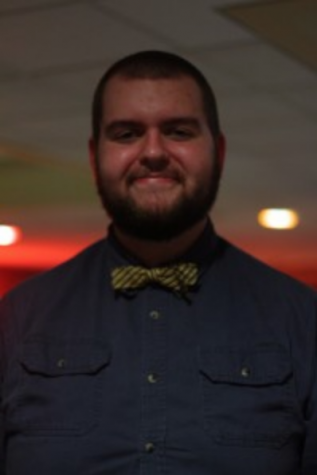 Mark Peless, Online Editor
Mark is the online editor this year, which means that he has control of everything that goes on the Internet. Last year he was the sports editor, so his...