Men's Golf Starts Season with First Place Finish
In an interview with Calvin Sports Information before the season started, Calvin men's golf head coach Brian Bolt spoke of the year's bright possibilities:
"We have a good mix of returning players, a couple of really excellent seniors who have been good leaders on the team and we are hopeful that they can set the pace and we have some new players as well. Justin Crow and Jason Zeigler are our team captains and we are excited that they are going to be with us for another year. Behind them, we have some sophomores that in their freshman year made a big impact; John Van Noord was second in the league last year in scoring average and Ben VanScoyk was eighth in the league in 2015 and ended up on the all-region team and national all-freshman team."
It was Van Noord who claimed the most recent title of MIAA Men's Golfer of the Week. He lead Calvin to a nine stroke victory over Trine at the Olivet Lou Collins Memorial Tournament in Battle Creek. Van Noord finished four under par after the first round of play and was the leader heading into the clubhouse. He remained in first at the tournament's end with a two day total of 138 strokes.
VanScoyk shot three strokes better than Van Noord on day two and finished second overall in the tournament at 140 strokes. Rounding out Calvin's squad was Crow (149), first-year student Sam Kuiper (152) and sophomore Matthew Lumbantoruan (158).
For the last three years Calvin has qualified for the MIAA's NCAA spring qualifying tournament. They won league titles previously in 2010 and 2012, and finished just short of one in 2009 and 2013, all of which has been under the tutelage of coach Bolt.
Beginning the year with a first place finish is a positive for Calvin, but Trine's close second place finish shows that they will not be handed the conference. Their first three MIAA tournaments of the year are on September 9, 15 and 21.
About the Contributor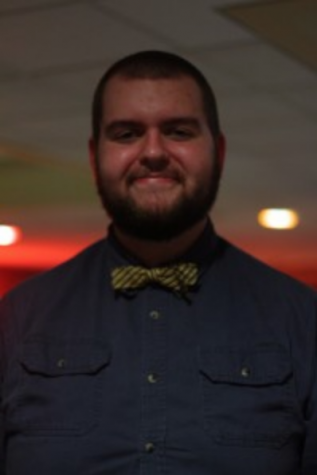 Mark Peless, Online Editor
Mark is the online editor this year, which means that he has control of everything that goes on the Internet. Last year he was the sports editor, so his...