Barnabi reflect on the year's challenges and rewards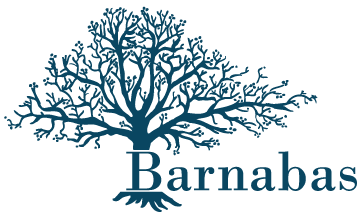 It's not a stretch to say that nearly every student on Calvin's campus knows at least one person who has served as a Barnabas.
Though a main role of the Barnabi is to encourage other students to grow in their faith, the Barnabi themselves face challenges and experience personal growth throughout the year.
They each have their own stories of overcoming struggles and seeing God at work in their lives and on their floors during their time as a leader.
Abby Finnegan, the Barnabas on third van Reken, remembers chaplain Mary Hulst's advice to all the Barnabi during training in August:
"One student raised their hand and asked what Pastor Mary hoped for each of us during the year. She replied that she wanted us to be more like Jesus at the end of the year than we were at the beginning, and that stuck with me."
Jessi Robbert, the Barnabas on third Kalsbeek, said that she learned about the importance of self-care this year:
"[I realized] it's important to make time for yourself. You have to continue to fill yourself so you can fill other people. Part of this means you also have to rely on other people. Your weaknesses are someone else's strengths, and your strengths are someone else's weaknesses."
Several Barnabi mentioned one-on-one meetings with their seminary intern as a highlight, as these interactions helped them grow in faith and intentionality.
"Our one-on-ones really challenged me," said Katelyn Veenstra, the worship Barnabas in KHvR. "It's great to meet with someone who is able to check up on us and encourage us in our roles."
Veenstra added that she sees the Barnabas role as important because it "provides an opportunity for residents who might not be as open to talking about their faith right away [to connect with someone], because they know that this person is someone they can trust with their questions."
Robbert said she feels the Barnabas role is important but is sometimes misunderstood. "The Barnabas is someone that people on the floor can come to about spiritual issues and look up to … However, I don't feel like the smartest person or the most spiritual. Everyone has something to contribute to faith discussions, and I see myself as more of a facilitator than a leader."
Trey Tirpak, of second van Reken, agreed. "It's important to have Barnabi because they are more of a spiritual facilitator than a spiritual leader. There are a lot of people I would consider better spiritual leaders, but I'm the designated person to ask the faith questions and open up discussions."
Finnegan remembered specific Bible study discussions as some of her favorite moments of being a Barnabas:
"There have been conversations in Bible study where we started talking about one thing and ended up talking about something completely different. We've talked about God's love and wrath and judgment, as well as humanity and what it means to be human."
Tirpak recalled several conversations he had with other students about how they relate to God. "It's cool to see people realize that sometimes they try to act like someone else with God, and then to talk with them and have them understand that they can really be genuine with God."
"Being a Barnabas isn't necessarily a cause-and-effect role, though," Tirpak reminded. "Other people's spiritual growth and faith formation isn't dependent on your performance as a Barnabas."