Baseball looks to capitalize on recent success
After losing seven of eight games, the baseball team headed into the first week of April riding on the confidence of a 12-2 win at Hope. They now hold an 11-15 record overall and have won six of their last eight conference games.
Recent conference wins include 3-1 series wins against both Olivet and Albion. The team's ERA rests at 5.70, nearly a full point below their ERA at the end of March, something head coach John Rypel addressed heading into April:
"I think we are still figuring out roles for our pitching staff, and several freshmen are getting thrown into the fire, so to speak. We are slowly starting to work [Peter] Cupery back into pitching form, which will be a big boost, and Nate Schepers has been fantastic. I think the rest of the staff will only get better as the season progresses."
Baseball can be summed up as a game of streaks, sometimes more so than any other sport. Because of this, it is sometimes only a matter of getting adjusted to a new system under a first-year head coach for the team to remain consistent. This sentiment was echoed by Rypel:
"I think we are really starting to settle in roles and we have confident hitters who believe we are never out of a ballgame. I expected a slow start because of our inexperience, but I can see the light bulb turning on for a lot of our first-year guys."
Instead of turning on a light bulb, Eaton Rapids sophomore Colton Wolfe has lit a fire. Named the MIAA position player of the week and to the D3baseball.com team of the week, Wolfe hit four home runs and had six total extra bases to go along with 10 RBI and a slugging percentage of 1.421 during the first week of April.
In the conference preseason poll, Calvin was selected to finish third, and a new month has the team living up to expectations. They currently sit tied for third place with Hope and Trine at 8-8. In their previous series versus Albion, Calvin outscored the Britons 23-12 and only committed four errors while out-hitting the Britons 37-22.
"We have certainly had our share of injuries and our depth has been tested," Rypel said. "However, we have a chance to get healthy as the season progresses. I think our guys have done a good job of showing up to play everyday."
Calvin dropped a non-conference doubleheader versus Illinois Tech, but they will return to conference play in a series against Alma from Friday, April 17, through Monday, April 20.
About the Contributor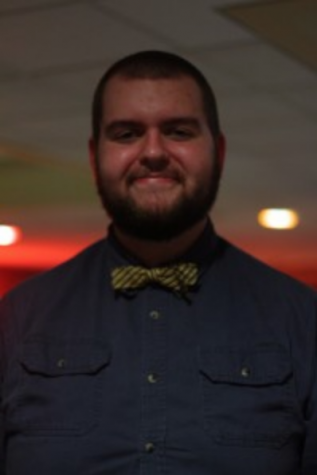 Mark Peless, Online Editor
Mark is the online editor this year, which means that he has control of everything that goes on the Internet. Last year he was the sports editor, so his...