Softball experiences tough stretch
"[The season] is a grind. That's what our young kids are going to have to figure out," was the premonition of head coach Tim Syrek earlier in the season, as quoted on CalvinKnights.com in our season preview.
That grind has so far included a winning streak of four games and a losing streak of eight. During that winning streak between March 27 and March 31, Calvin scored a season high 17 runs in a rout of Finlandia University.
During their current eight game losing streak between April 3 and April 7 Calvin allowed a season high 29 while being shutout by Trine this past Tuesday.
Syrek had this to say to CalvinKnights.com's Mark DeHaan after dropping a Monday afternoon doubleheader to Alma:
"The kids have great spirit, and no one likes to lose, but you have to remember that you're never as high as when you win four straight, and now you're never as low as when you lose six straight. You just have to find an even keel and go from there."
Through all of the ups and downs of 2015, there has been consistent play from some of the veterans on the team. Captains Lydia Gildea and Christie Vandermeer have been strong at the plate with averages of .389 and .368, respectively.
Ashley Riemersma has stood out as well, averaging .368 while leading the team with three home runs and 19 RBI. The team has a collective average of .303.
What may be more telling of Calvin's team statistics is their fielding percentage of .923. "We need to do a better job in our approach to the plate, and we need to clean up our defense," said Syrek.
On the mound the team is lead by sophomore Paige Groom and first-year student Makela Chapman. Groom has a strikeout-to-walk ratio of 1.95 and Chapman with a K/BB of .91, but both pitchers have given up 60 plus hits and five home runs apiece.
During Calvin's four game winning streak they scored a total of 52 runs, but more importantly they only allowed a total of eight runs while recording just two errors, both of which occurred in the first game of the streak versus Finlandia.
The team's latest streak may not be the type they are looking for, but Gildea is convinced that the team can grow:
"In moving forward, we need to soak in every experience and learn from them. … If we can learn from the mistakes we make, then we'll be able to tighten up the various areas of our game and really grow into the success that is possible."
Gildea and the team will look to improve upon their record of 7-15 in a home doubleheader versus Cleary University on Friday, April 10. They return to conference play at Kalamazoo the following day.
About the Contributor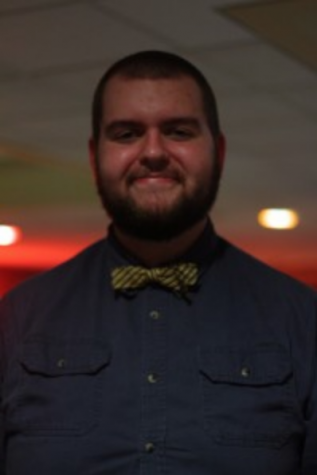 Mark Peless, Online Editor
Mark is the online editor this year, which means that he has control of everything that goes on the Internet. Last year he was the sports editor, so his...