Baseball preparing for season start
It's time to dust off your mitts and prepare your appetite for peanuts and cracker jacks. Allow the fumes of freshly cut grass to overwhelm your senses. Then remember that the baseball season doesn't start until March 10, but there are plenty of reasons to be excited for that date over the next two weeks.
Calvin was picked to finish third in the conference preseason poll behind Adrian (last year's champion receiving seven first-place votes) and Hope (one first-place vote). You may ask yourself, "If they're not expected to win conference, then why get excited?"
A preseason poll doesn't deter the hopes of any team classified in its rankings. First-year coach John Rypel had this to say on his expectations:
"I expect our team to compete for the MIAA Championship whether that be in the regular season or the year-end tournament."
This is not a Joe Namath-esque proclamation (he did famously guarantee a Super Bowl win, after all). Rypel is aware of the challenges that face the team in a very tough conference.
"I do think the conference will be as balanced as it has been in recent memory," said Rypel. "So even making the conference tournament is no guarantee. We have a very talented team, but staying healthy will be a key to success because depth is not our strength. I think this team reminds me a lot of the team we had at Maryville in 2007 that won a conference championship."
The season may be starting in two weeks, but it is only the beginning of a demanding season that requires full effort in order to achieve excellence. "I am not overly concerned about making an early statement as the new coach of the program," Rypel said.
"The college baseball season is more of a marathon than a sprint," he said. "I am excited for the strides that this team has made throughout the preseason, and they have done a great job adjusting to our system."
Offseason progressions have been led by key returning players and a good batch of youth. This combination is important, but the seniors certainly have the attention of the coaching staff.
"Our seniors as a whole have been tremendous leaders from day one of the fall and they have helped to motivate the younger players," said Rypel. "The coaching staff has certainly noticed some strength gains when compared to several months ago, and I think our players understand that college baseball is a year-long commitment."
Returning seniors Ben Wohl (.372 batting average in 2014), Peter Cupery (2.43 ERA), Grant VanPutten (32 stolen bases) and Nate Scheppers (2.19 ERA) have the team eager to begin their 2014 campaign, a sentiment echoed by VanPutten:
"Setting goals is an important part of self-motivation. I set the bar high; this is my last year here and I want to go out with a bang — a big bang."
"Come out and support Calvin baseball if the snow ever melts," said VanPutten. "We are going to be a fun team to watch."
About the Writer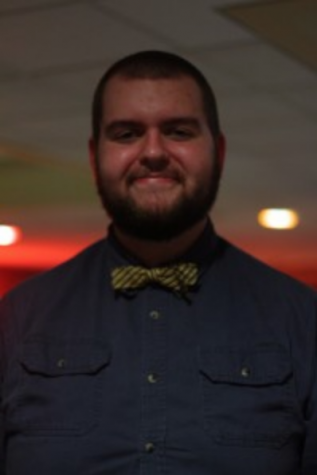 Mark Peless, Online Editor
Mark is the online editor this year, which means that he has control of everything that goes on the Internet. Last year he was the sports editor, so his...