Men's and Women's Swimming and Diving are MIAA Champions
Winning an 11th straight MIAA championship last Saturday, the women's swimming and diving team has now gone over a decade without surrendering a conference title. The men are proud holders of an MIAA title as well, capturing their second in a row.
The women's team was in a three-headed race along with rivals Kalamazoo College and Hope College. The women ended the first day tied with Hope for first place at 262 points.
"This year was a fight for every session, down to the last night," said senior Erika Waugh, who finished first in the 200 backstroke on the final day of competition. Her finish of 2:02.62 was an MIAA record.
The previous day was highlighted by a 1-3-4 finish from first-year student Abby Van Harn (1:53.45), junior Megan Schroder (1:56.17) and first-year student Ana Estrella (1:56.36). Heading into Saturday the women stood alone in first place ahead of Hope by 24 points.
Behind Waugh's record-setting mark in the 200 backstroke and a first place finish in the 100 freestyle from Van Harn (52.14), the women were able to pull ahead en-route to a close 783-748 victory over second place Hope to secure the 2015 MIAA Championship.
"At breakfast our coach gave us a little pep talk to start us off right," said Van Harn. "He emphasized that the thing that would lead us to victory was team unity and also enthusiasm. We walked in excited to swim and also ready to attack any and every challenge that came our way."
The women's streak of 11 straight titles breaks the previous record of 10, held by Hope during a stretch from 1980 to 1989.
"Winning the MIAA title feels incredible!" said Waugh. "Dan (Gelderloos) always talks about heading into Saturday's morning session prepared. Everyone did incredible and we ended the morning with a good number in finals and consoles. I think we were all just really hungry for another championship!"
The victory on the men's side should not be understated. Heading into Friday, they took a commanding lead with a 51 point lead over second place Kalamazoo.
They would separate even further with a 137 point lead heading into the final day of competition, eventually winning the MIAA title by 191 points.
The men got off to a good start with a 1-2 finish in the first day of competition from juniors Aaron Venema (4:36.46) and Caleb Meindertsma (4:39.46) in the 500 freestyle.
MIAA Most Valuable Swimmer, junior Johnson Cochran, had two first place finishes in the 100 breaststroke (55.44) and 200 breaststroke (2:01.85).
Junior Mitch Schroder finished second in the 200 freestyle (1:41.90) and 100 freestyle (46.80).
"Winning another MIAA title feels great," said Schroder. We are in the process of building a team that will last for years and years."
"This win means a lot of things for our team. It means that our team isn't a one hit wonder, but instead we are starting to get a consistent standard of excellence in the MIAA," he said. "This year and last are the foundation that we can build a legacy on."
About the Contributor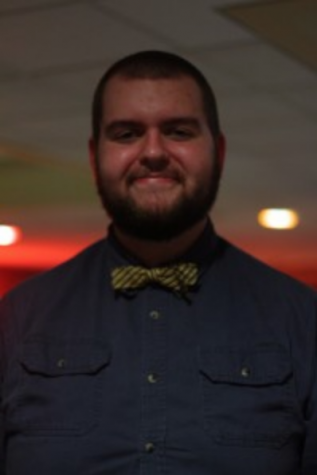 Mark Peless, Online Editor
Mark is the online editor this year, which means that he has control of everything that goes on the Internet. Last year he was the sports editor, so his...