Calvin Men's Lacrosse preview
At the end of the 2013-2014, Joel Kamstra stepped down from his position as the men's lacrosse coach after two years as varsity head coach. He will be replaced by Kyle Hofstaedter, a former member of the men's Dutch National lacrosse team.
Joining head coach Hofstaedter are assistant coaches Graham Bergsma and Danny Kransberger.
In an interview with Jeff Febus, Calvin Sports information director, Hofstaedter mentioned the benefits that Bergsma brings to the team: "He's a great offensive mind that I think will help us out.
He brings a different style to the game being Canadian, a hybrid offense where he's going to combine the box game along with the field game. I'm really excited to see what he can do and how our offense is going to go this year."
Hofstaedter and Bergsma played together on the 2006 men's Dutch National lacrosse team. "He's recruiting his butt off trying to get kids to fit that system in here and I'm really excited to see what he does," said Hofstaedter.
On the other side of the ball, Kransberger, a Forest Hills graduate, will work with the goaltenders in an effort to have a complete squad. Hofstaedter appreciates having him on staff. "He's a great guy and a lot of people in this area know about him. I think he's a great addition to our coaching staff."
The team right now is full of youth, with the majority of the players being first-year students and sophomores. "We're just looking to get better every day," said Hofstaedter. "We're trying to get them game experience so by the time they're juniors and seniors they're going to have that experience and know what it's like and start competing here in the MIAA and Division III."
Senior Jonathan VanderLaan and sophomores Chris Griffin and Joel Schaefer will serve as captains and lead the team on the field.
"I think those guys really show leadership on and off the field," said Hofstaedter. "They do really well in the classroom. They have all the characteristics of what I think a captain should be."
The team will look to gain momentum before starting conference play, said Hofstaedter. "We built a schedule here that's very competitive for us and I think we'll do really well in this non-conference schedule. … This schedule gives us an opportunity to compete and have fun but also get better as a program."
About the Writer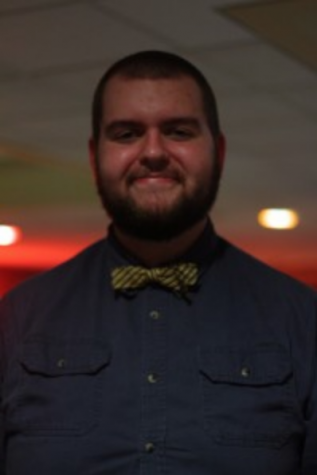 Mark Peless, Online Editor
Mark is the online editor this year, which means that he has control of everything that goes on the Internet. Last year he was the sports editor, so his...