Salaam conference seeks understanding of Islam for Christians
Although love is the traditional focus of Valentine's Day, the Salaam Project conference will be moving a couple fruits of the Spirit over to concentrate on peace on Saturday, Feb. 14. Hosted by Calvin Theological Seminary, the conference is from 10:30 a.m. to 3:30 p.m. and includes plenary talks, workshops and other activities related to dialogue and peace between Muslims and Christians.
Calvin students are welcome and eligible for a reduced student rate of $5. Regular registration is $20. The registration cost also covers materials and lunch; payment is accepted both online at the conference's website and at the door.
The Salaam Project is sponsored jointly by many different institutions of the Christian Reformed Church, including Christian Reformed World Missions (CRWM), Calvin College and Calvin Theological Seminary.
Greg Sinclair is the training coordinator for the Salaam Project. He said that although the Project began only three years ago, "the idea for the Salaam Project really goes back to 9/11 and the realization that there would be an ongoing need for interfaith dialogue if peace is to be encouraged between our faith communities."
The word "salaam" is Arabic for "peace," and it is closely related to the Hebrew word "shalom."
Sinclair emphasized the importance of this kind of interfaith-focused event:
"We live in a globalized world where faith communities will increasingly interact," he said. "Rather than conflict, we want to see positive engagement and peace between our communities."
Pre-conference activities on Friday, Feb. 13 include a visit to a local mosque at 12:30 p.m. and a panel dialogue with the conference's plenary speakers and several Grand Rapids Islamic leaders at 7 p.m. This is the first time the Salaam Project has facilitated an interfaith dialogue session.
Jonathan Bornman and Andrew Prins, both members of Mennonite missions groups that are active in Muslim-majority areas, will deliver the two plenary sessions on Saturday. According to the CRWM website, Bornman will focus on Biblical reasons for "creating life-giving relationships between Christians and Muslims." Prins will discuss current Christian interactions with local Muslim groups.
Between the two plenaries on Saturday, attendees can choose two of four workshops: "Using Scripture with Muslim Friends," "Islam in North America," "Forgiveness and Mentoring Muslim Background Believers" and "Living as Followers of Christ in a Muslim-Majority Context." The workshops are hosted by seminary students and prominent missions speakers.
More information about Friday's activities and Saturday's conference can be found at the conference's website, www.crwm.org/calvin.
According to Sinclair, the ultimate goal of the Salaam Project is to "increase [Christian] sensitivity, understanding and ministry among Muslims." Sinclair said other Christian groups, such as Eastern Mennonite Missions, have done this kind of work for a while, but that "there is a need for more study by Reformed theologians in this area."
Sinclair explained that Christians need to understand the beliefs of other religious traditions in order to interact with their followers well:
"Hopefully we can authentically witness to our beliefs while at the same time listening and learning about the beliefs of others."
About the Writer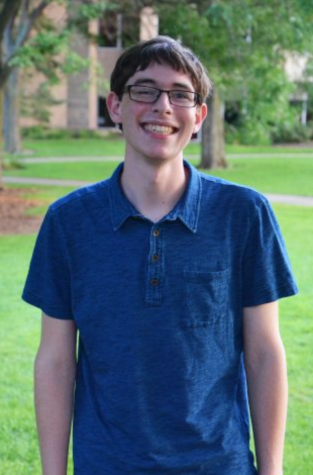 Josh Parks, Editor-in-Chief
Josh Parks is the Editor-in-Chief of Chimes this year after rising through the ranks as a copy editor, religion editor and then print editor. He's a...