Men squeak past Kalamazoo, fall to Trine
Most people would not have predicted last Saturday's final score to be as close as it was between a 10-4 Calvin team and 6-8 conference foe Kalamazoo College. The 62-60 final was the result of fast-paced basketball, as Calvin never led by more than six points in the last 10 minutes.
Long before Calvin guard Jordan Brink would sink a three-pointer to put Calvin ahead by four points with 1:20 left in the contest, fans both young and old entered Van Noord Arena anticipating another exciting effort from a first-place Calvin squad.
After a quick 13-7 run to start the game for Calvin, Kalamazoo battled back from six and eight point deficits to eventually take a 34-31 lead at the half. Calvin was going to have to shoot better (33.3 percent in the first half) and continue their dominance in the paint (+7 rebound differential in first half) in order to take back the game.
Prior to this game, the Knights had never trailed a conference opponent at the half, so they were treading new water. It is at times like this when a team's true identity starts to break through and fans witness the desire and fortitude that every player possesses.
This is the beast that is conference play. It is hard to underestimate any team, a sentiment agreed upon by both Calvin fans and players.
Forward Tyler Dykstra said, "We've got to be ready for every game. We can't come out in a game like this and expect to win just by showing up."
Fortunately for Calvin and the 1,600 fans in attendance, the Knights shot better (45.5 percent) and matched Kalamazoo rebound for rebound en route to a win forged by smooth shots beyond the arc and boards in crunchtime (guard Jordan Daley had a double-double with 11 points in the second half and 11 rebounds overall).
"Every game is close, and every conference team is going to be tough," commented guard Austin Parks on the competitiveness of conference play. "We're just glad to get the win."
Calvin came up short on the road against Trine Wednesday night losing 62-47. First-year Connor VanderBrug was the only Knight who tallied double digits in the points column with 14. Calvin and Trine are now tied atop the MIAA with four wins and a loss.
About the Contributor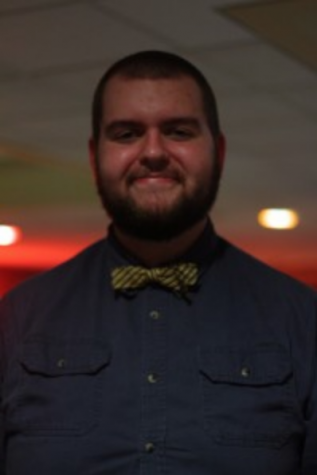 Mark Peless, Online Editor
Mark is the online editor this year, which means that he has control of everything that goes on the Internet. Last year he was the sports editor, so his...