Applications for next year's Worship Apprentice team open now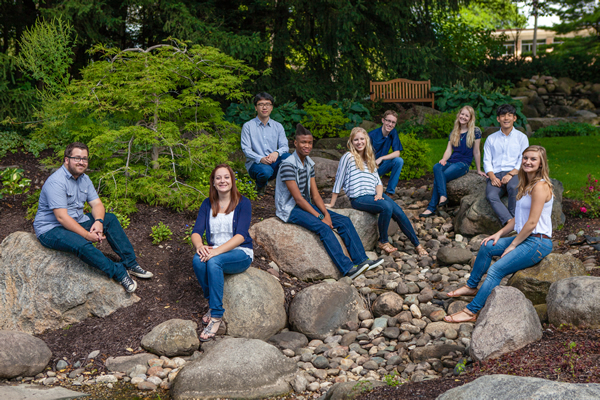 Campus ministries is currently taking applications for next year's worship apprentice (WA) team. The WAs are a group of six to eight students responsible for leading worship at Calvin, planning chapel and LOFT services, arranging music and doing office and publicity work.
Applications are due Wednesday, Feb. 15, and include basic personal information and lists of leadership experience, both in general and specifically in worship. There are also essay questions about the applicant's goals and thoughts about worship, as well as two required recommendations from Calvin staff or faculty. The application can be found on the campus ministries website.
Applicants will then participate in a 20-25-minute interview with Paul Ryan, Calvin's associate chaplain for worship, in late February or early March. The selected WA team will be announced before spring break.
Musical proficiency is a requirement for WAs, whether that is playing an instrument, singing or both. Applicants don't necessarily need to be able to read music, though ability to follow chord charts and lead sheets is valuable and encouraged.
The WA team arrives on campus two weeks before classes begin in the fall for intensive training, planning and team-building. They are broken up into pairs or groups of three, and each group is in charge of two worship teams of volunteer musicians. WAs meet periodically with Ryan for mentoring both individually and in their groups.
Ryan stressed that, although being a WA is a paid position with an average of 10-12 hours of work a week, it is not like any other job on campus.
"It's not for the WAs a third, fourth, fifth kind of priority. It's an identity for the year," said Ryan. "I'd say it's significantly more fulfilling than sitting at the desk of the Spoelhof fieldhouse complex and is more demanding."
WAs are expected to prioritize their duties just below their academic work.
The WA program began in 2002, originally funded by the same Lilly Endowment grant that made the Jubilee Fellows and Barnabas programs possible. All three programs were designed to help students consider vocational ministry, with the WA program focusing specifically on worship leadership education.
"I've learned a lot about why we do the things we do in worship," said Anika Slauer, a sophomore and current WA. Slauer also said she enjoyed learning about the theology of worship during WA training in August.
Many former WAs are currently serving in worship-leading roles at churches across the country, and Ryan said the job has helped equip WAs with the skills to serve in those roles. He also said that WAs develop skills beyond worship leadership, such as problem solving, teamwork and event planning. Sophomore WA Bill Warners highlighted the joys of office work:
"If you want to be a [WA], be prepared to do a lot of photocopying."
The WAs are heavily involved in the Calvin Symposium of Worship every year, leading both worship services and panel discussions. The entire team meets once a week, and recent years have included group spring break trips as well.
"They're learners, they're servers … and they're a community," said Ryan. "They take care of each other, look out for each other, support each other in this work."
The current WAs are passionate about the bonds and friendships that have formed in the team:
"The best part of my WA experience has been meeting and working with people who are as passionate about worship as I am," said Warners.
When asked what applicants should know about the program, sophomore Jana Dykhuis, another of this year's WAs, said, "It may be a little bit of work, both physically and emotionally, but it is absolutely and completely worth it. My faith, musical skills, office work skills and relationships have only grown this year."
Ryan said that the time spent praying, reading scripture and thinking about the Calvin and church communities together helps WAs "come away with a sense of a deepened relationship with God and with his church."
Dykhuis agreed, saying that, even when the tasks are demanding, "the grace and encouragement shown to me have given me a truer picture of the church."
"If you feel even the slightest interest in this program," said Dykhuis, "Paul Ryan or any of the WAs past and present would love to chat and answer any question you may have."
About the Contributor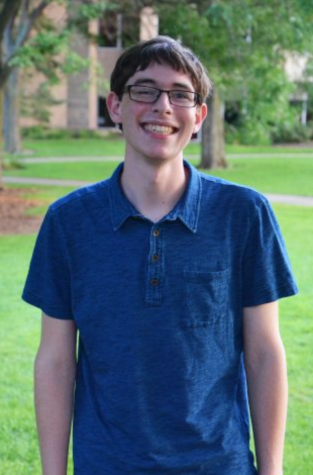 Josh Parks, Editor-in-Chief
Josh Parks is the Editor-in-Chief of Chimes this year after rising through the ranks as a copy editor, religion editor and then print editor. He's a...