Chapel series seeks faith-filled ways to approach big issues
Hang on for a minute...we're trying to find some more stories you might like.
The familiar weekly chapel pattern is on hiatus this Interim as campus ministries presents a three-week series called "By Faith." The series focuses both on the faith of biblical figures recorded in Hebrews 11 and ways to apply faith in our lives today, according to Paul Ryan, associate chaplain for worship.
Chosen last fall by the chapel committee, the series follows last semester's campus-wide study of the book of James:
"One of the key themes in James was 'show me your faith by your works,' and we wanted to, in a sense, continue that idea in January by highlighting the way in which faith works," said Ryan. "How do we as Christians by faith engage in a variety of practices and topics?"
The majority of the chapels have been planned by Nate and Aminah Bradford, co-associate chaplains for residence life, and they follow an interview format.
"Some of the topics we have — by faith incarceration, by faith technology, by faith urban development, by faith politics, by faith food — are all sorts of topics and practices that the Bradfords in particular are passionate about," said Ryan.
These topical chapels are scheduled to line up with January Series lectures on similar subjects. In last Thursday's chapel service, "By Faith: Incarceration," Nate Bradford interviewed three people involved in ministries for returning citizens. The next day, Bryan Stevenson spoke for the January Series on the problem of mass incarceration in America.
Two of the chapel services will resemble the usual Tuesday chapel format, featuring scripture, prayer, visual arts and student-led worship. The topics for these chapels are the faiths of Abraham and Moses.
"It's not just 'by faith they believed this thing,' but 'by faith they acted on it,'" said Ryan of the biblical figures in Hebrews 11.
The series opened on Jan. 7 with a sermon on Hebrews 11 by Matt Postma, interim associate chaplain for upperclass students. It will close with a sermon on Hebrews 12:1-3 by Richard France-Coe, resident director of Beets-Veenstra, on Jan. 26.
Ryan said the series is "an extension of the work we are doing as a college to equip students to act justly and to be agents of renewal" rather than a response to any particular need of the college.
When the usual weekly chapel schedule returns for second semester, Mondays will feature a sermon series based on N.T. Wright's book "Simply Christian." Ryan sees this as a transition from questions about how we act on our faith to what we believe.
Ryan added that college chaplain Mary Hulst will be preaching on some of these fundamentals in LOFT on Sunday evenings.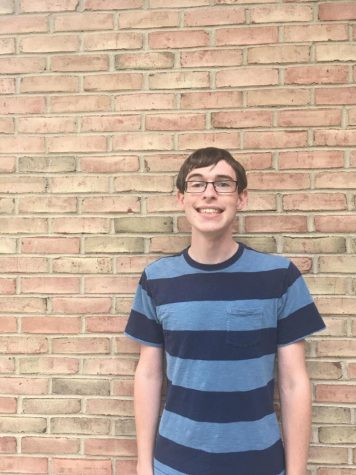 Josh Parks, Editor-in-Chief
Josh is the editor-in-chief of Chimes for 2017-2018. He's a senior from Holland, Mich., studying English literature and violin performance, and this...