Men's Golf Season Reflection
The Calvin men's golf team qualified for the MIAA's four-team NCAA III spring qualifying tournament for the third consecutive year. This is on the heels of a season in which the Knights finished third in the league behind first place rival Hope College and second place Trine University.
At the end of the season, the team was only 24 strokes behind Trine, an admirable accomplishment. The team's best showing during the season came from a pair of freshman, John Van Noord and Ben VanScoyk. The two received All-MIAA honors, with Van Noord being named to the first team and VanScoyk to the second team.
Van Noord finished second in the overall individual standings, just two strokes behind first.
"I feel my game was steady for the most part of the season, although I didn't finish as I would have liked the last couple tournaments." said Van Noord. "The greatest moment for me [this season] was when I shot 67 at Bedford Valley contributing to a team season low of 290."
VanScoyk had a similarly impressive season:
"My season was good and consistent for the most part. I contributed in almost every tournament. Also, I came back really strong in the final jamboree after getting off to a bad start, and I was proud of that."
The two freshman may be at the forefront of the team's success, but they struggled as a whole to perform cohesively.
"The team was close all year, but we were not able to put together four solid scores in any of the tournaments," said VanScoyk.
Still, there is much to grow off of from the season; this can be seen in the optimism carried by the team heading into the spring.
"The practice and hard work we put in as a team was shown at times individually, and when we can put the pieces together I feel we can give the nationals qualifier a good run." said Van Noord.
VanScoyk agrees:
"We have high potential and a lot of talent, and I am really confident for the spring."
About the Writer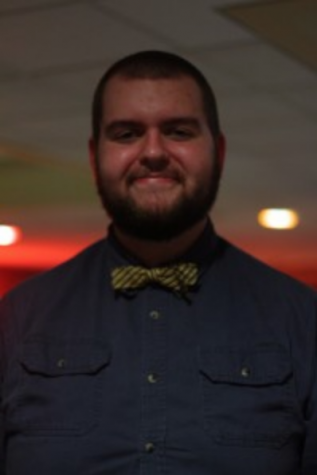 Mark Peless, Online Editor
Mark is the online editor this year, which means that he has control of everything that goes on the Internet. Last year he was the sports editor, so his...