Men and Women's Cross Country Finish First
Calvin's men and women's cross country teams travelled to Kalamazoo this past Saturday, and both teams left with a first place finish.
After accumulating only 29 points of their own, the men finished first place with 36 points ahead of second place Adrian. Sophomore Zac Nowicki lead the way for the Knights with a final time of 25:29.
Nowicki's performance is at the forefront of the men's showing on Saturday, but as a team, they went out there and achieved what they wanted to do. This was noted by coach Diemer when he said:
"The bottom line is that we took first place at our first conference race, which was our immediate goal for today."
The women also had a very strong performance and dominated the leaderboards. Not only did they achieve a first place finish with only 20 points — 39 ahead of second place Hope College — but they also earned the three best times.
Sophomores Cassie Vince and Lauren Strohbehn and senior Sarah Danner finished first, second and third, respectively. Seniors Paige McGahan and Kimby Penning also had top 10 finishes.
"I think the one through three finish encourages and motivates other girls on the team. The other girls are motivated and want to close the gaps so we score less points," said Vince. "I think it's encouraging for the girls to see Sarah and Lauren finishing high. Because they all can do the same paces in workouts, the girls know that they are a capable of running with them."
The men and women look forward to competing at the University of Notre Dame during their Friday invitational on October 3.
About the Contributor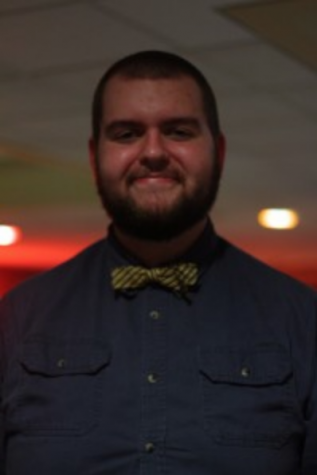 Mark Peless, Online Editor
Mark is the online editor this year, which means that he has control of everything that goes on the Internet. Last year he was the sports editor, so his...