Highlights from Calvin's sports season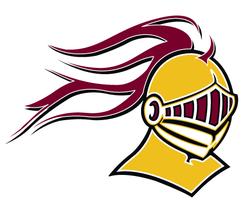 The sports season is not actually over (shout out to baseball in the MIAA Tournament and the track athletes going to nationals), but this will be the last print issue for Chimes this year, so I will offer up some closing words on covering sports at Calvin this year.
The biggest highlights from the season are clear. I saw volleyball take home a national championship after being down two sets to none, an incredible case of poetic justice from last season where they went up two sets to none in the national championship and ended up losing.
Seeing the team band together and get such an incredible thing done, all the while with one of the best teams in the nation, Hope, in their own conference, was an exciting, inspiring moment that is difficult to express just using a few words. I cannot imagine what it was like to actually be on that team.
I love basketball, so my bias towards covering the men's basketball team was clear (and noted by some of my section's critics, sorry guys). But it was worth it.
I saw a team work through a host of issues early in the year to end up as one of the hottest teams in the nation, upsetting the team ranked second in the country that approximately zero people outside of Grand Rapids thought they had a chance to beat.
The tournament run did come to an end, as most do, but I went to so many games and wrote about them so much that when they lost I actually felt pain, much like if the Pistons or Tigers lost an important game. Having that connection with a Calvin team was undeniably fun.
To see the men's and women's swimming and track teams take home MIAA titles also stands out. Both of those are massive teams that play what often feels like a totally individual sport, and banding together around a common goal of a league championship can be enormously satisfying.
These are the biggest highlights for me and deserve mentioning by themselves, but that does not diminish all the incredible work done by all Calvin athletes, especially in the sports that do not receive the same kind of attention the teams I mentioned above receive.
Before I worked at Chimes I never thought twice about the softball players and golfers and lacrosse players. But every sports team and every player has a story, their own goals and dreams and long days of practice and long nights of bonding with teammates. I tried my best to honor that for every team, but fell short more often than not.
It does not always feel like Calvin students realize what the athletic teams accomplish on a near-daily basis. I thought many times about writing some kind of scathing article about how lackluster our student sections can be or how the Fieldhouse can feel like a glorified rock-climbing facility.
But that would just undermine the fact that there are so many student-athletes here who are fantastic representatives for what the intersection of sports and faith should be. Even in the face of things that are more important than sports, I think that matters.