Calvin Falls to Illinois Wesleyan in Sweet 16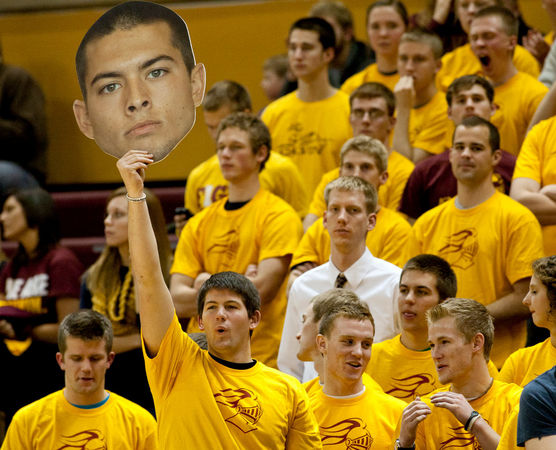 The Calvin College men's basketball team's season came to an end on Friday night as they fell to sixth-ranked Illinois Wesleyan 78-64 in the Sweet 16 game in Bloomington, Ill. The Knights end their season with a record of 24-6. After upsetting second-ranked Washington University earlier in the tournament, the Knights looked to pull off another upset, but were unable to do so.
Calvin jumped out to a lead at the beginning of the game, leading most of the first half. However, Wesleyan was able to end the first half on a 17-6 run to take a 40-33 lead. Calvin was unable to close the gap in the second half, as the lead quickly expanded to double digits and never really reached a surmountable deficit.
Calvin's scoring was balanced, as they had four players score double-digit points, but nobody had more than 12. The Knights only managed four assists in the game. Jordan Nelson provided a major spark for IWU, scoring 22 points off the bench, and Victor Davis chipped in 19.
Calvin struggled to generate offense, shooting only 35 percent from the field and making only five out of 23 three-pointers. They were also plagued by some poor free throw shooting early in the game, making only eight of 16 attempts in the first half.
The outlook is optimistic for Calvin basketball in 2014-15, as the team returns all but three players. Hopefully, the valuable experience they gained by going deep into the tournament this year will be helpful in the future.