Men's and women's track teams take home wins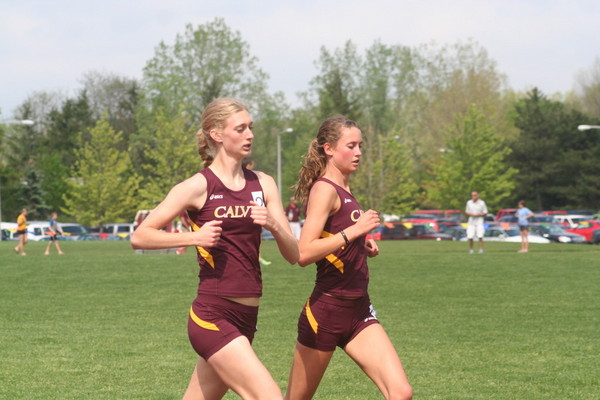 The Calvin College men's and women's track teams took home wins on Saturday in the Calvin Championships, an inaugural meet hosted by Calvin. The Calvin men scored 180 points, well ahead of second-place Olivet's 104.5. The women registered 203.5 points, also well ahead of Hope's 113.7.
Both teams used their depth to gain an edge on the competition in a meet that had a high volume of events for a team-scored indoor meet.
Individual event winners for the Calvin women were Nicole Michmerhuizen in the 5000 meters with an impressive time of 17:09.2, Julie Busscher in the 200 meter dash (25.9), Hilary Banning in the triple jump (11.34 meters), Bethany Van Eck in the indoor pentathlon and the Distance Medley Relay team of McKenzie Diemer, Olivia Butler, Rebekah Folkema and Kate Ardinger.
The men's event winners were Eric Jipping in the shot put (16.0 m), Jeff Meitler in the mile (4:26.5), Philip Spitzer in the 5000 (15:18.8) and the Distance Medley Relay team of Andre Otte, Stephen Tubergen, Drew Woznick and Josh Ferguson.
The team will now take a break from competition until their spring break trip, which will take place in Gulf Shores, Alabama. The team is set to compete in the Rhodes open meet in Memphis, Tenn. on March 22.