Calvin swim team will host MIAA championships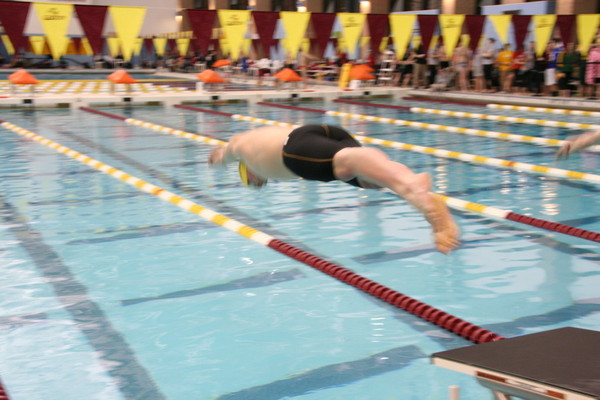 The Calvin College men's and women's swimming and diving team will look to capture an MIAA title this week in their home pool. The Calvin men are currently ranked 13th in the nation by the latest NCAA Division III poll, and the women are ranked 15th. Both are considered favorites to win the conference for the first time since the sport's installation.
The action begins on Wednesday, Feb.12 and will continue through Saturday. After Wednesday, prelims will begin at 10 a.m. and finals at 5:30 p.m. every day of competition.
The Knights have a powerful roster led by sophomore Aaron Venema, who was recently named MIAA athlete of the week. Venema will enter the competition as the top seed in the 500 yard freestyle and the second seed in the 1650 yard freestyle.
Other top seeds for the Knights in the competition are Brett Stoughton in the 100 and 200 yard butterfly, Johnson Cochran in the 100 and 200 yard breaststroke, Andrew Mitchell in the 100 yard backstroke and three relay events.
Highlights from the heat sheets for the Calvin women include the Knights having the top three seeds in the 200 IM with Michaela Rookus, Lexi Scott and Erika Waugh. Rookus is also the top seed in the 100 yard butterfly, breaststroke and freestyle. The Knights also have four relays that are seeded as the team to beat in their events.
Students can purchase a ticket that encompasses multiple sessions of competition for $20 or a single-session ticket for $5.