Cross country teams to race for national title this weekend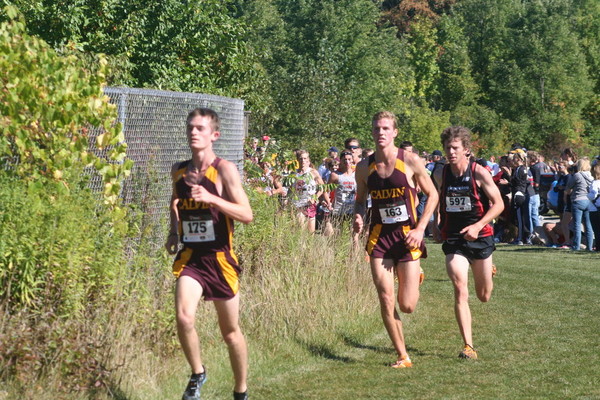 This Saturday, Calvin's men's and women's cross country teams are returning for their 29th visit to the National Collegiate Athletic Association (NCAA) championship races.
The championship races will be held on Saturday, Nov. 23, at Hanover College's nationally renowned course in Hanover, Ind. The women's race will begin at 11 a.m. with the men's following shortly after at 12:30 p.m.
Calvin's women's team is ranked No. 5 of 35 while the men are ranked No. 18.
"Our team this year functions in a way that the pressure is evenly distributed," said senior Alyssa Oram. "Everyone is needed, everyone has a role and if we all contribute like we have been throughout the season, it will be a joyful and successful experience."
Each championship race will include 32 teams, with seven runners per squad and 56 individuals from additional schools, according to Hanover College.
"Going to nationals is always both nerve-racking and exciting," senior Nicole Michmerhuizen said. "It's easy to put a lot of pressure on this meet, but really once the race starts the only thing to do is run as fast as we can."
Last year, the men's team tied for second place with Haverford at the NCAA Championships, while women's finished in 18th.
Coach Brian Diemer, of both men's and women's cross country, led the men's team to their 25th consecutive Mid-Atlantic Intercollegiate Athletics Association (MIAA) title in the fall of 2011.
"It has been fun to see the development throughout the season," said Michmerhuizen, "and how the pieces have come together through injuries, illnesses and various other complications. No matter what happens on Saturday, this team has had a great season."