Sexual wholeness and healing groups continue on campus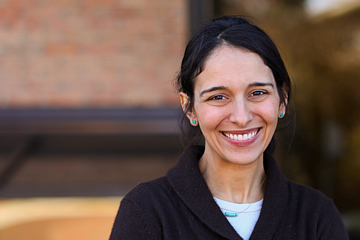 Hang on for a minute...we're trying to find some more stories you might like.
Chaplain Aminah Bradford started a women's group this fall focusing on finding sexual wholeness.
Bradford has led this group in past semesters, hoping to provide healing for women who are hurting because of some aspect of their sexual story. She said the group addresses struggles ranging from pornography or masturbation to pre-marital sex and past abuse.
Bradford said her goal is to show the women what kind of hope can be found for their stories.
"A lot of the women are asking the question, 'what kind of hope can I have for a healthy, whole and even holy or godly sexual life given my past or my present?" Bradford said.
Bradford said the group began because of the large wave of women that came to see her. She found working in groups was not only efficient but also more profound for sexual healing.
During the first week of the session, Bradford said she does most of the talking. She tells the women about the joys and healings that have come from past years.
The following weeks are when the women begin to share their stories. They lament, celebrate, learn and heal together.
"Most women end up sharing a lot," Bradford said. "They find it to be an incredibly safe place."
Bradford explained that there are different ways of healing and one powerful way is by talking out loud about things that have been hidden.
"Things lose their power and their shame when you can tell each other your mistakes and people don't look at you like a three-eyed monster," Bradford said.
She hopes the women discover that those who have had sex before marriage are not used goods, they can still be true disciples, seek sexual holiness and find good life partners.
"Whether or not you are a virgin does not mean you are or aren't marriage material as much as true discipleship does," Bradford said. "Many in the church may say otherwise."
Bradford went on to explain the confusion on sexuality and purity that goes on in the church.
"Sometimes in the church we have made the mistake of linking purity with virginity," Bradford said.
Bradford said her group focuses on finding purity in Christ since no one on earth is actually pure. Bradford tells the women that purity is found when wearing Christ's righteousness and that there is hope no matter what has been done in the past.
"The history of what goes on above the knee and below the waist does not define whether or not you are pure," Bradford said.
Bradford explained why this issue is so pressing and what one source of these problems is. She explained she has seen a change just within the past seven years. More women are struggling than before because of what this generation has grown up with.
She focused on people's easy access to porn.
"Your alarm clock is also a Playboy," said Bradford. "And that has changed men and women's expectations of what the other should give and what the other can demand and it's causing real problems."
Hearing other stories helps the women realize they are not alone, Bradford said, and believing there is grace for someone else helps the process of believing there is grace for you.
Bradford emphasized the motivation behind the group for this semester.
"Purity is found in God, not in your sexual past," Bradford said, "and what you do with your body, sexually speaking, really matters not only because of potential to sin but because of the potential for greatness."