Men's golf second in conference after two more jamborees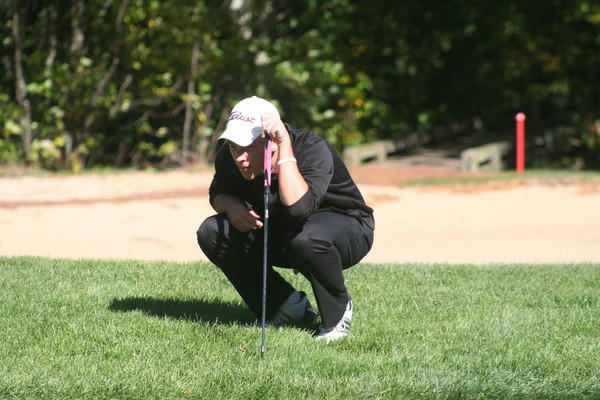 The Calvin College men's golf team continued their recent stretch of strong play at the third and fourth MIAA Jamborees, finishing second with a team score of 309 on Wednesday and tying for first on Saturday with a score of 300.
These results put them in second place in the MIAA standings, five strokes behind Hope.
Junior James Van Noord had a great round to lead the Knights on Wednesday at Olivet College's Bedford Valley Country Club, finishing as an individual medalist with a score of 71.
The rest of Calvin's squad wasn't as sharp as they were on Sept. 13 when they won the second MIAA Jamboree, but they still managed a solid place as sophomore Justin Crow, senior Jake Hoogstrate and freshman Brad Smith completed Calvin's scoring four.
"We survived a tough day and a great score from Hope," commented Hoogstrate. "James came through with a great round when we needed it."
The Knights were back in top form on Saturday at Alma College's Pine River Country Club as they tied for first place. Crow led Calvin by tying for individual medalist honors with a 72, senior Mark Allen shot a very solid 73 and Van Noord and Hoogstrate followed with scores of 77 and 78.
After the tournament Hoogstrate had positive words about where the team is headed.
"We're pleased with our position, but our main goal is to win the league," he said. "We feel like it'll be close all the way until the last tournament of the year. If we can put four scores together like we did at Lenawee last week, we can put ourselves in great position."
The team will have two chances to do so this upcoming week on Sept. 23 at Kalamazoo Country Club and Sept. 28 at Trine's Zollner Country Club.