The Chimes Staff's Top Three Media Picks of the Year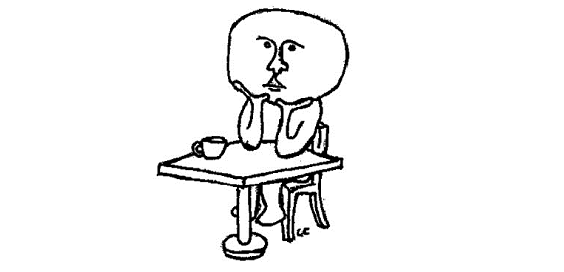 Hang on for a minute...we're trying to find some more stories you might like.
Abby Zwart, editor in chief
1. Can I preemptively add "The Great Gatsby" to my top media of the year? I'm just really sure I'll like it. Leo can do no wrong.
2. Continuing on the movies made from great books trend, "The Perks of Being a Wallflower" was top notch. I loved the choice of actors (okay, Emma Watson's American accent was a little shaky), and the screenplay was pretty flawlessly adapted by the book's original author, Stephen Chbosky.
3. I would like to use my final "Top 3" pick to remind you all that the Harry Potter series is perfect. Never forget that. It can get lost in the midst of the fantasy novels that everyone and their mothers writes. Keep the faith, I heard Hogwarts was starting a grad school!
Michelle Ratering, section editor
1. "Moonrise Kingdom": Wes Anderson's quirky film styling continues in "Moonrise Kingdom." Featuring the usual Anderson cast suspects along with a slew of youngsters, the film weaves together an amusing plot, whimsical classical music, and an abundance of witticisms and charm.
2. Local Natives' "Hummingbird": Local Native's latest album, "Hummingbird," weaves a spacey yet driven set of songs perfect for springtime transitions. While it's hard to pick the best track on the album, "Ceilings," "Three Months," and "Washington" are easy favourites.
3. Regina Spektor concert: Tucked between Ingrid Michaelson, FUN., and Patrick Watson, Regina Spektor's performance this fall was one of the most incredible shows I have experienced in the four years I have been at Calvin. Maybe it was the the cute-sy, shy stage presence that charmed me, but most likely it was the heartbreakingly beautiful performance of "Samson" that really sold me on.
Ryan Struyk, online editor
Sometimes journalists can be fiction writers too! My top three media mess ups of the last 12 months.
1. "Mandate struck down." I followed this debacle live on Twitter last summer, in which CNN and FOX reported the wrong outcome to the ruling on the Obamacare Supreme Court case.
2. "Suspects in custody." Only NBC's Pete Williams got this one right, as major networks — including the AP — reported that the Boston marathon bombing suspects were in custody when they actually wouldn't be tracked down for another 48 hours.
3. Newtown shooting. The media got everything wrong on this one: the shooter's name was Adam, not Ryan; the shooter's mother did not work at the school, nor was she a volunteer there; the shooter did not get in a confrontation with the principal the day before; the shooter was not a member of the tea party … the list goes on.
Jess Koster, sports editor
1. Justin Timberlake's "The 20/20 Experience": I would have to say that this is the best roadtrip album. My friends and I listened to it on repeat the entire spring break.
2. Les Miserables: I grew up listening to the soundtrack with my family and I went twice to see it in theaters and bought the movie the day it came out.
3. Josh Wolf's "It Takes Balls": I love to laugh, and this book was literally making me laugh out loud. Wolf is a comedian tells the tales of raising his kids as a single father. Looking for a good laugh? Read this book.
Joseph Matheson, local editor
1. "Les Miserables": I mean, it was just amazing. The story is the best portrayal of redemption and Christian love I've ever seen.
2. "Vikings": A narrative retelling of the life of Ragnar Lodbrok, a great Viking hero known for being the first to sail to England and France to raid. The show takes a look at Viking culture and religion, exploring themes of fate, conflict between different religions and pursuit of power, through a show that feels a lot like Game of Thrones. The actor who plays Ragnar has a mysterious, magnetic air about him, and the side characters are vibrant and rounded.
3. "The X-Files": I spent my entire spring break watching the first season of the X-Files and eating Swedish Fish. It was beautiful.
Maxwell Howard, features editor
1. Animal Collective's "Centipede Hz": An album to separate the "true" AnCo fans from Pitchfork chattel. (i.e. an album with which I am bitter more people did not enjoy.)
2. Paul Thomas Anderson's "The Master": The first movie to literally make me hold my breath! A movie terrifyingly suspenseful in the potentiality for violence and beauty! Please, drop this paper and go see The Master. You won't regret it.
3. Jason Silva's Vimeo series: Who wouldn't want to listen to a transhumanist celebrity ramble at breakneck pace as images of psychedelic living strobe the video at epileptic speed? Okay, maybe not many of the people reading this, but (trust me), it's good! For anyone interested in transhumanism, listen to Mr. Silva. Indeed, he is the man.
John Kloosterman, managing editor
1. Patrick Watson at Ladies' Literary Club: best show I've seen. The Crane Wives opened for him, and would be my second favourite set I've seen this year.
2. Kishi Bashi, opening for Tinariwen: his NPR Tiny Desk Concert shows how he uses a looping pedal better than you thought was possible.
3. Indie Game the Movie: Every time I try to make a game, it's ended up not being fun. These guys actually pulled it off.
John Muyskens, science and technology editor
1. Sigur Ros live at the Fox Theater in Detroit. I would have cried a third time if I had any tears left.
2. Holy Motors. Surreal, poignant, bizarre.
3. Bariol. Truly a typeface for our times. Sunny, smart, timeless, fun with a hint of class. Like a glass of lemonade with a slice of cucumber and a sprig of thyme after a humid summer day.
Josh Ngenda, head copy editor
1. I waited all year for "The Hobbit," and I was not disappointed. Hopefully it doesn't get chopped into any more pieces and we'll only have to two more years to finish the story.
2. Django Unchained was a delightfully violent bloodbath.
3. I spent many an all-nighter listening and re-listening to the xx's most recent album "Coexist."
Alyssa Metzner, campus news co-editor
1. "Perks of being a Wallflower." So beautiful.
2. "When my brother was an Aztec." A beautiful collection I studied in class and loved.
3. "Before Midnight." The third film in a beautiful trilogy following a couple from Italy to Paris and now to Greece.]
Greg Kim, national and world news editor
1. "Les Miserables": Such a touching movie with great acting and singing (latter up for debate, I suppose).
2. "The Hobbit": Peter Jackson has pulled off another CGI spectacle. A little overloaded with it at times, but another truly magical journey in three parts.
3. "Gangnam Style": It put Korean pop culture — albeit in the shape of a horse-trottin' Psy — on the top of the world.
Will Montei, arts and entertainment editor
1. Paramore's "Paramore": This album was a big surprise. They've finally came into their own, using edgy instrumentals to explore new sounds and complement Hayley's pipes. I never thought I'd say this … but Paramore has set a precedent for other alt-pop bands to follow.
2. "Bioshock: Infinite": Proved to me that videogames can be a serious art, right up there with literature and film.
3. Buzzfeed's "Top 25 AutoCorrects of 2012": Sometimes, though not often, internet trends can be hilarious. This one tops them all.
Kyle Rodriguez, campus news co-editor
1. The announcing of the new pope. Apparently we still need smoke signals to communicate important news in 2013.
2. The second presidential debate last fall. Who doesn't love politicians taking cheap shots at each other's faces?
3. The Boston Manhunt. The celebration and aftermath after the event was overwhelming. It was just an incredible showing of the spirit and community the city of Boston and the people of this country have.