Women's lacrosse falls to Adrian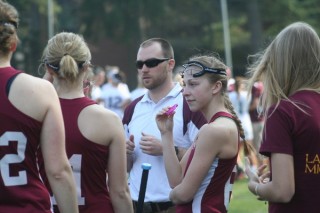 Despite coming off such a big win last Thursday against Loras College, Calvin's women's lacrosse team was unable to carry that to this week's conference opener against Adrian.
The Knights traveled to Adrian Saturday afternoon, where they were defeated by the Bulldogs 16-2. The game marked Calvin's first-ever MIAA regular season game. Calvin trailed 13-1 at halftime, but allowed Adrian only three more points more the rest of the game.
Adrian held a 31-5 shots-at-goal advantage. Calvin's goals were scored by freshman Cory Remy 14 minutes into the first half and at the very end of the second by sophomore Lisa Busscher.
Senior Lauren Spoelstra had seven saves in goal for the Knights.
Calvin made 13 fouls for the evening while Adrian kept their penalties to only two. Calvin also had 18 turnovers total — the Bulldogs turned it over only 10 times.
Calvin will host Albion next Wednesday at 5 p.m.