Baseball drops season openers in Kentucky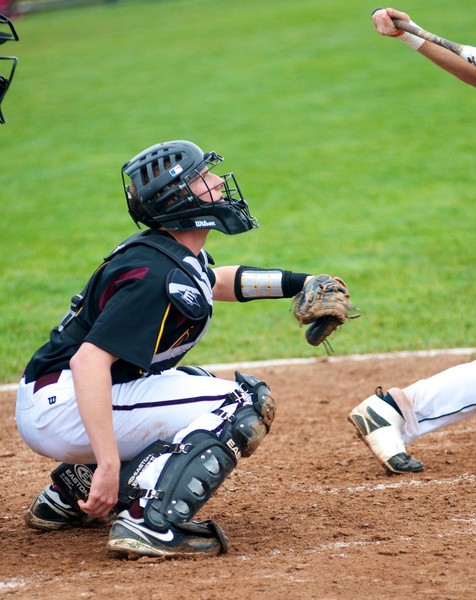 Despite missing one of their three games this weekend due to not-so great weather conditions, the Calvin baseball team continued their trip to Kentucky for their season opener.
"We feel confident about this season because we had a fall season that was much better than the previous two falls that I've been a part of while playing for Calvin," said junior Kyle Spoelma.
While the Knights seemed to have the first game in the bag with their 5-1 lead going into the last inning, Defiance was able to generate enough energy and situations to score 5 runs, earning them the 6-5 win.
"The first game we jumped out to a 5 to nothing lead and I was really pleased with the energy and focus we brought to that game," says senior Tyler Tos. "We just came a bit unraveled at the end. I think we have to credit Defiance though, because they kept chipping away and were able to stun us a little bit scoring 5 runs in the seventh to win."
Despite putting up a good fight in the second game of the doubleheader, the Knights were again unable to close it and lost to Defiance 5-7.
"I think the biggest thing for us is to trust each other," says freshman Jalen Bouma. "As long as our pitchers trust the defense and our hitters pick up the pitchers, we will have a great year."
Although the Knights lost both games, they feel that they learned a lot from their season opener and hope to continue improving this year.
"I think we're going to hit the ball a lot better this season than we have in the past couple years," says junior Grant VanderWall. "I think we'll be successful this season if our pitching is consistent and we can get quality at bats from our position players. We need to get better as a pitching staff by having less walks and throwing more strikes. If we can do that we could be very good this year."
"These first two games obviously weren't how we wanted to start, but for the first time being outside, I think we found some things that we need to work on to help us prepare for spring break in Arizona," says sophomore Nate Schepers.