Volleyball defeats St. Mary's in three sets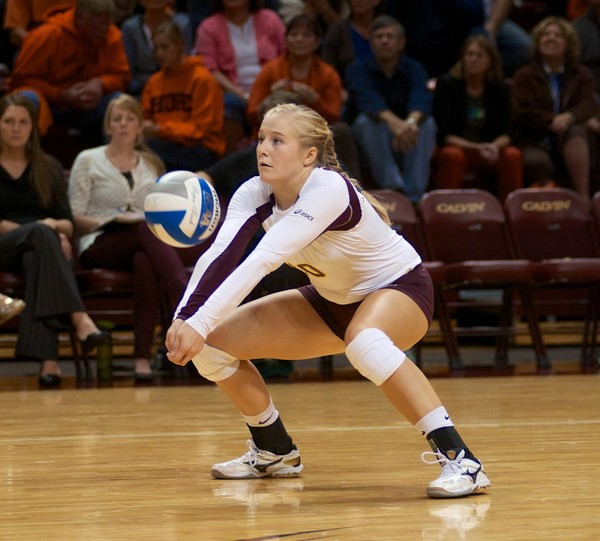 The Calvin Knights varsity women's volleyball team continued to hold its top ranking in the MIAA standings with its quick three game win over Saint Mary's College on Wednesday, Sept. 26.
Ranked second in the nation, the Knights came out and beat Saint Mary's at their home court with 25-15, 25-13, and 25-16 victories. Calvin hit .427 as a team as they remained on top of the MIAA standings at the midpoint of the league schedule.
The Knights had eight team blocks and were able to hit around Saint Mary's.
Senior Lizzie Kamp had another big match with 16 kills and a hitting percentage of .583.
Freshman Maggie Kamp had nine kills while senior Julia Hilbrands had eight kills. Junior setter Megan Rietema had 38 assists, seven digs, six kills and five block assists. Senior Jen Pluymert had 10 digs. Lizzie Kamp, Rietema and Pluymert hit an ace a piece.
The Knights compete again on Tuesday when they host Albion at 6:30 p.m.