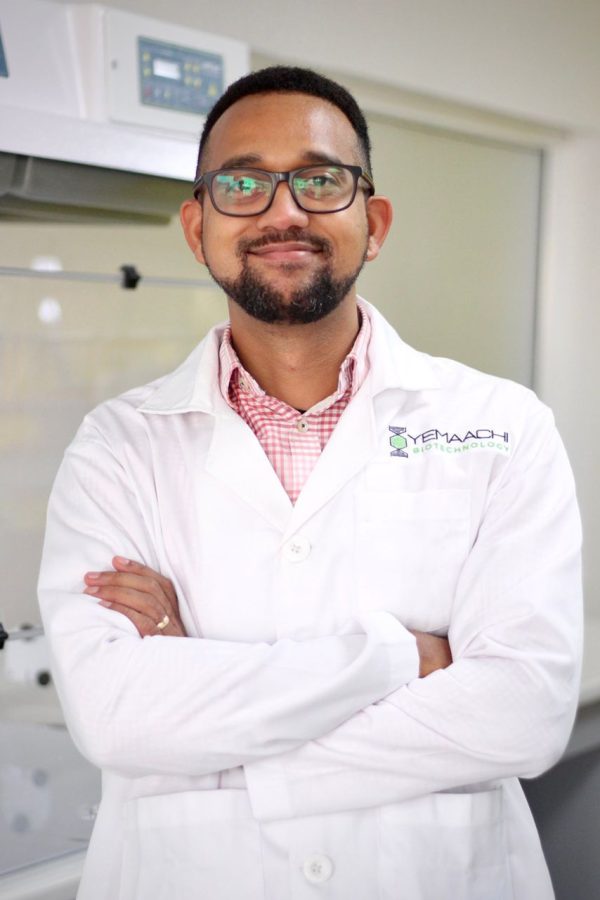 Dr. Yaw Bediako always thought he was meant to be a professor. The last thing he thought he would be was an entrepreneur. Yet, after years spent teaching, he found himself stepping into the unknown of a new calling: a start-up company devoted to medical innovation and taking charge of scientific development in Africa. One year after co-founding the company, Bediako is now the recipient of a $1 million grant.
The Calestous Juma Science Leadership Fellowship was created by the Bill and Melinda Gates Foundation and named after a late Kenyan Harvard professor devoted to sustainable development and building capacity in Africa. Launched in 2021, the goal of the program is to fund innovation among African-based expert scientists carrying out impactful research and to mobilize the growth of scientific capacity in the research and development sector.
The startup Yemaachi Biotechnology, co-founded by Bediako, is now a million dollars closer to achieving its re- search goals.
Combating representation disparity in research
Bediako, who is based in Ghana, is one of the program's inaugural fellows. According to him, his award represents the foundation's investment in his vision of an inclusive, innovative and collaborative future for Africa. "I was extremely thrilled and grateful, not just for myself, but also for the company," Bediako told Chimes. In a merge of three different Ghanaian languages, the company's name, "Yemaachi," means "A New Dawn for Health in Africa." This marks the first grant he has received on behalf of his young company, a significant milestone. The fellowship, which primarily focuses on infectious disease research, will be funding Bediako's ongoing research.
Bediako's main work is in his heritage study, an in-depth exploration of immune response in the African population. "Historically," Bediako said, "there's lots of evidence that many different types of vaccines don't seem to work as well in African populations as they work in European [populations]." Yet, according to Bediako, there has been no clear explanation as to why that is the case.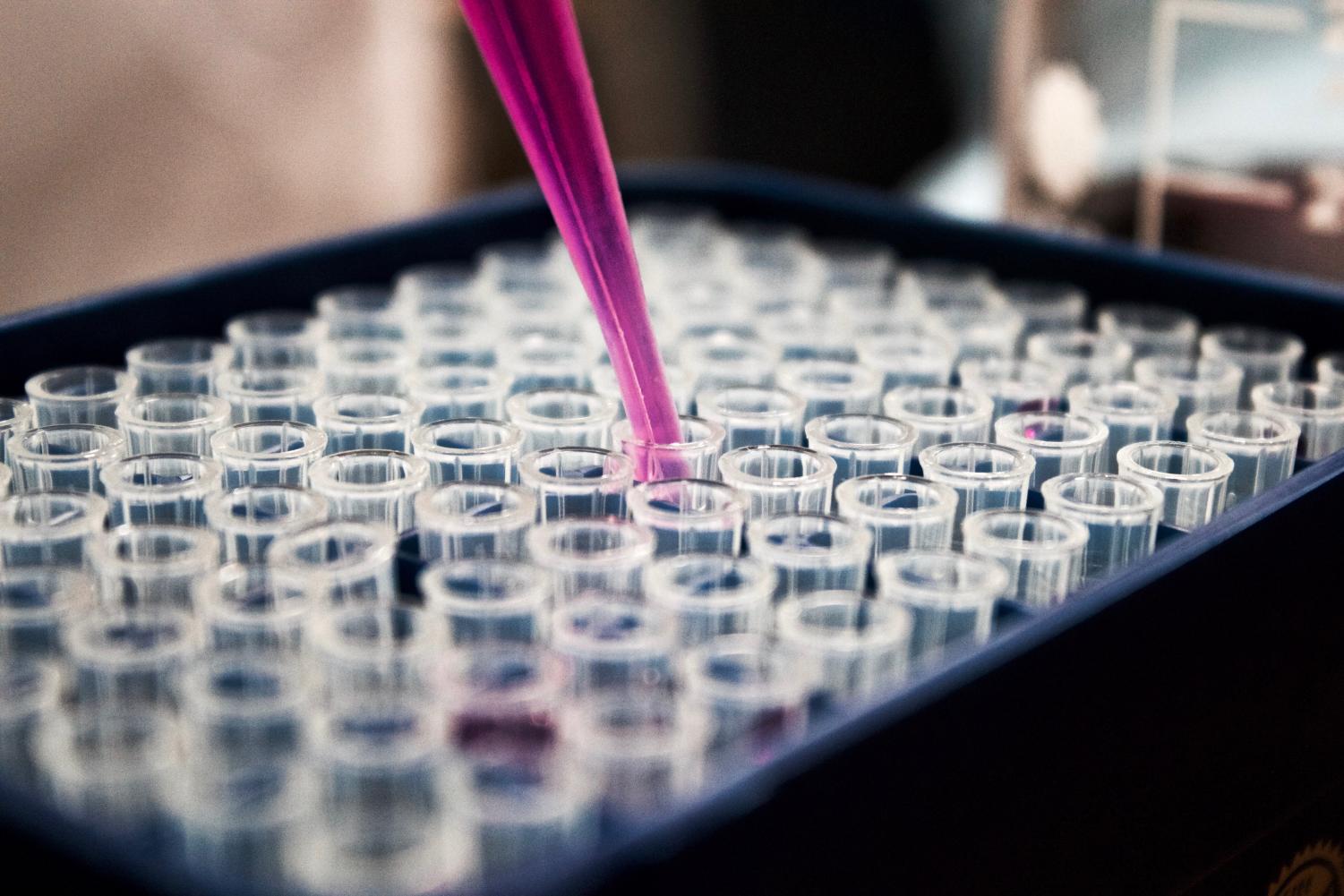 The ongoing global pandemic incidentally created the ideal scenario to study the phenomenon. "For the first time in history, or at least certainly in my lifetime, we are using identical vaccines across the globe … so it allows us to do a direct comparison," Bediako said. In his search for answers, Bediako is carrying out a comparative clinical study in collaboration with former colleagues in London to study the efficacy of the AstraZeneca COVID-19 vaccine in an African sample population in comparison to the immune response in a sample population in London.
Although not the main purpose of his company, Bediako said this study is in line with the greater mission of Yemaachi Biotechnology: "To diversify the knowledge on human health and improve and fill in the knowledge gaps that exist when it comes to health among people of Africa."
Treating cancer in the African population
Bediako's company primarily specializes in cancer research, which, as one of the leading causes of death worldwide, is a worthy objective in Bediako's perspective. It uses cutting-edge technology and research to understand, diagnose and treat cancer in the African population. One recent achievement is the upcoming release of its HPV at- home test kits for cervical cancer for women.
For Bediako, who serves as CEO, the company's work is an intentional move toward the goal of expanding the database on cancer as well as other diseases in Black people, where he finds there is an impermissible lack. "Most research is typically done in people of Caucasian or European ancestry," he said.
Bediako told Chimes that this disparity is confounding since the African population has the most diverse genome, backed by the belief that evolutionarily, modern humans emerged from Africa. According to him, such research results can therefore be generalized for people across different ethnicities.
Due to the diverse "gene pool" that is found in African populations, research conducted in Africa can be generalized to people of African descent all over the world, according to Bediako.
According to Bediako, such private research and devel- opment efforts are a necessary complement for ongoing national public sector research. Such developments work to boost Africa's scientific capacity and create a self-sustaining research economy that is non-reliant on the benevolence of external parties.
Picturing progress for Africa, Bediako is particularly invested in establishing collaborative partners across the continent, not just in West Africa.
"In order for us to move forward … we need to work together as African people to advance the cause of the continent," he said.
Bediako sees vocation as a central part of understanding the magnitude of his work and its significance.
"If I think back to Calvin, one of the lessons I learned had to do with vocation and finding what you're called to do, what God has purposed for you to do." While he assumed his path would be linear — which wasn't the case — the idea of vocation provided the drive to serve a greater purpose. Now looking back, he believes every turn he took was in preparation for this moment.
"My advice to people is to try to discern what you're here to do, but don't expect to get all the answers right away," Bediako said. "You're probably going to get the answer that is going to take you from point A to point B but really you're trying to get to point D. Be willing to take a right turn. If an opportunity presents itself, discern if that's the right op- portunity but don't be afraid to take that plunge."
Looking towards the future, Bediako's hope is that his company's research will yield game-changing results, such as the discovery of the presence of new genes or new mark- ers in African cancer patients, which would spur a new generation of tests.
"My dream … is that within a few years, you'll hear not just about ways to detect cancer from Yemaachi, but there'll be new ways to treat cancer from Yemaachi," Bediako said. "So that's where we're going. God willing, the sky is the limit."