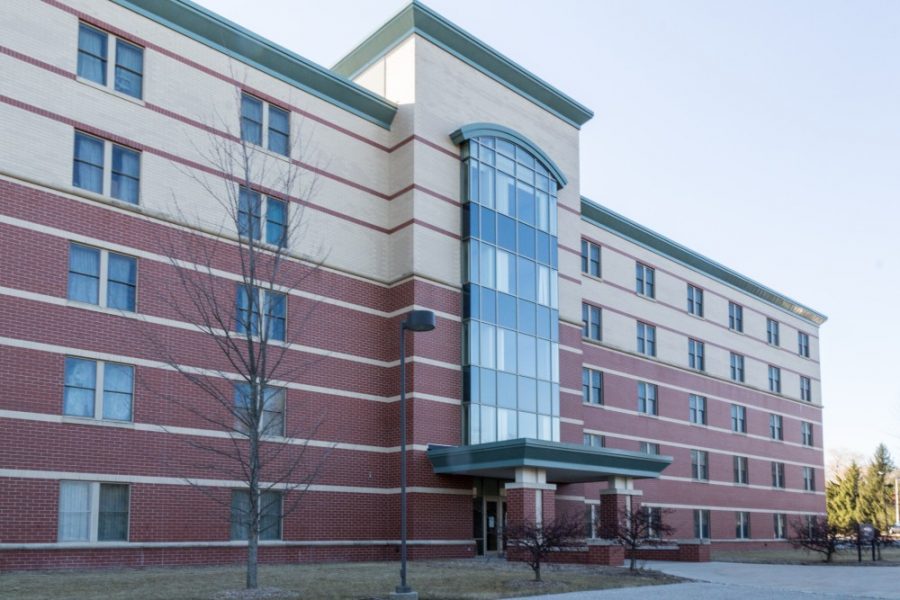 The campus safety emergency alert system sent out three campus-wide emails on Friday, March 2, in response to reports of a shooting on the campus of Central Michigan University (CMU). James Eric Davis Jr. shot and killed both his parents in one of the dorms and was caught early Saturday morning after a 16-hour manhunt.
Sent hours before the monthly test of Calvin's emergency notification system, the first alert email informed students, staff and faculty that shots had been fired in a resident hall at CMU and that there were two fatalities. It assured recipients that Calvin's campus safety department was monitoring the situation.
The second email updated the campus on the identity and description of the shooter, and explained that he was still at large. The final alert email clarified that it was a domestic shooting at CMU. It also assured the Calvin campus they thought it very unlikely that Davis would move towards Grand Rapids, but reminded everyone to report anything suspicious to campus safety.
William Corner, the director of campus safety, explained the parameters that are in place for situations like this.
"People were calling and asking questions about it, wondering if we were monitoring it, so rather than people wondering, we thought it made sense to send out a notification to make people aware of it."
Because the shooting happened 80 miles away from campus, campus safety deemed it appropriate to only send out an email. If the threat had been eminent, they would have also sent out a text message and voicemail to the campus, according to Corner.
Especially in an ongoing situation, Corner explained that the biggest issue for campus safety is information management. Corner said this is especially challenging for Calvin's campus safety due to its limited size.
"You get people who want information right away, and you're trying to provide as much as you can while still trying to take in information."
A student posted a screenshot of the email on Overheard at Calvin and commented that perhaps the distance should have been included. Sophomore Julia Verstraete agreed with the post, saying that she thought the distance seemed like essential information to include.
Corner noted that the distance from campus was not something that they decided to include in the email because students could look it up on their own. Corner explained how the emails were a measure that was taken to make the campus aware of the situation just in case something were to happen elsewhere in the state. In response to the post, Corner had this to say:
"I would say that given the distance between Central and Calvin we didn't think to add how many miles apart the two campuses were at the time.  So for us this is good feedback for any future messages (should there ever be a need) as we attempt to keep the community informed of potential emergencies or dangerous situations."
Sophomore Emily Cook said that when something like this happens "it definitely makes you more aware of who you let into the dorms." Holding the door for someone coming in behind you doesn't seem like as much of a kind act as perhaps a risk, she said.
Corner noted that campus safety is in contact with the Grand Rapids police and that campus safety are always on the lookout for training opportunities to be better prepared if an event like this should happen at Calvin.
"I noticed that the Grand Rapids police were very close on Friday to our campus," recalled Corner. "In fact, ever since the shooting down in Florida, I know that the Grand Rapids police have made it a priority to pay closer attention to all schools and their campuses."
Every year, campus safety offers a class on what to do in such a situation, teaching concepts such as run-hide-fight, knowing the best routes to get out of buildings and how to protect yourself.
"These are hard concepts for people," admits Corner. "But they're important things for everyone to think about."