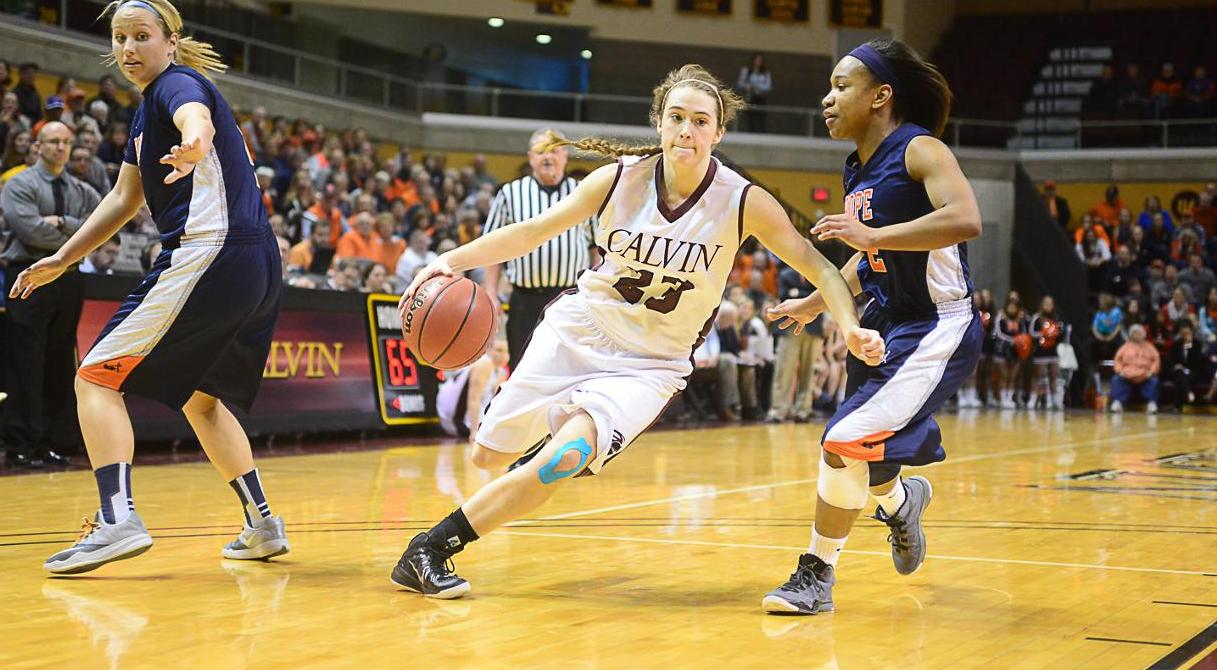 Women's basketball is ranked sixth in the WDIII News Preseason Top 25 Poll entering this season.
Last year the team achieved a 30-1 record en route to an appearance in the national quarterfinals of the NCAA Division III Tournament. They went undefeated in the MIAA and won the conference title.
Despite all of the success achieved by last year's squad, the team must move on to another season, and the anticipation is far from tedious.
Women's basketball is returning 10 players from last year's team and one of the greatest things from last year's team is prominent this year as well.
"The team chemistry has been amazing so far," said head coach John Ross. "The new players have really bought into our family environment, and they are working hard and looking to find their role in our program. We continue to work hard every day on our 'Havoc' defense."
Coach Ross further touched on the way the team has been able to carry over the team's success and attitude from last season while also recognizing that it is a new team and a new year. Through this, he says, they've been able to establish a new identity.
Calvin graduated seniors Breanna Verkaik, Kayla Engelhard and Hannah Acre, all of whom contributed significantly to the team's success. Coach Ross even went as far as saying that they were "arguably the best trio in Calvin [basketball] history."
The Knights return, however, 2015-2016 seniors Kally Verkaik (7.9 ppg), Abby Springer (4.0 ppg) and junior Anna Timmer (10.5 ppg). Their skills with the ball are certain, but the team has been working hard on working cohesively leading up to their scrimmage versus Cornerstone University October 30.
"I would say one of our greatest achievements as a team so far is really coming together and playing hard for each other," said sophomore two-way guard Bre Luurtsema. "We focus a lot on sharing the ball and that is one of the things we have been doing well this preseason."
Coach Ross shared this sentiment and gave a little preview as to what fans can expect when the team first hits the regular season floor:
"This team gets along with each other extremely well. We will work hard, and we will be really scrappy on both ends of the floor. We will continue to be an up-tempo team."
Expectations remain high for the team entering the season, though the only expectation held by the players and coaches is that they will be competitive every game.
"Rankings are nice but we don't pay too much attention to them. We play hard every game, no matter how high we or our opponents are ranked." said Luurtsema.
Though the team doesn't play their first conference or home game until December 5 when they take on St. Mary's College, they officially begin their season in Illinois against North Central College.