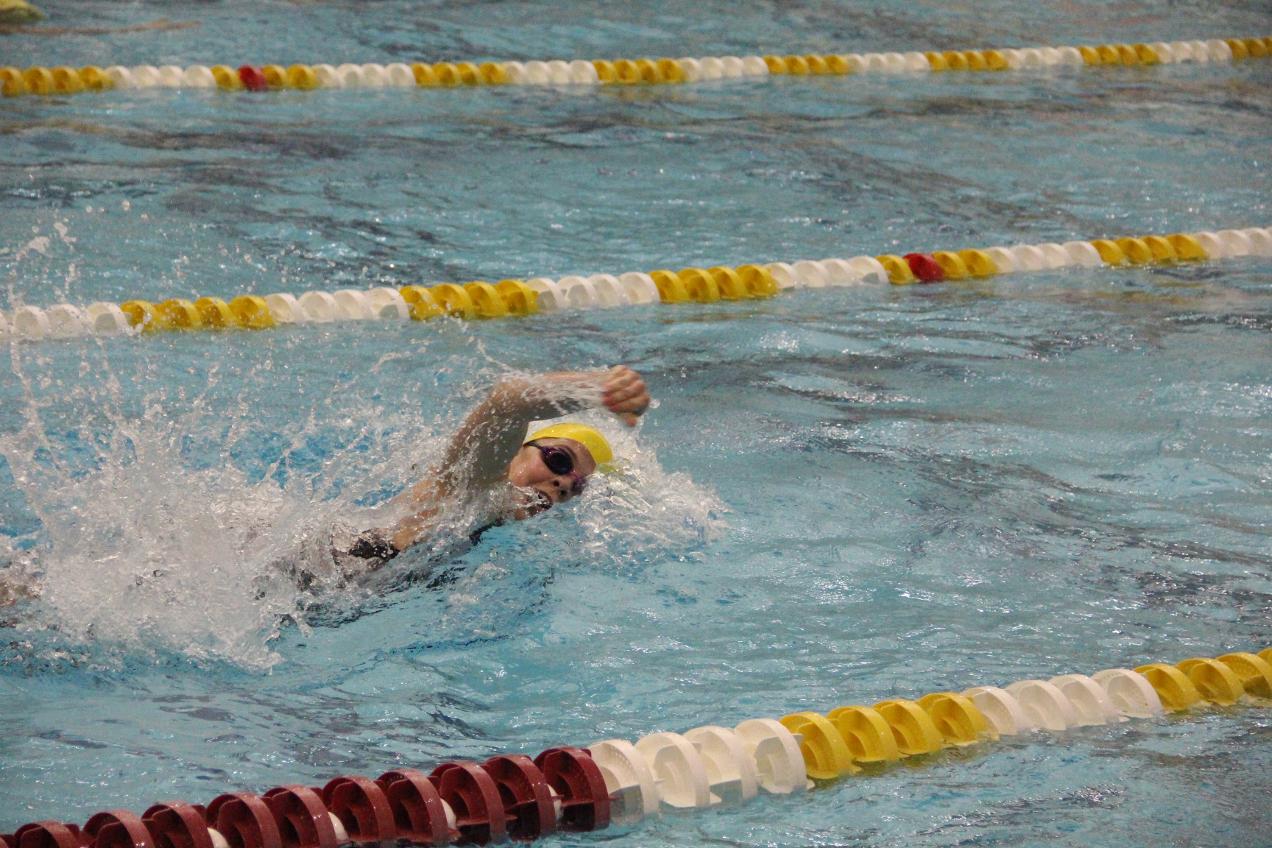 According to a recent College Swim Coaches Association of America poll, Calvin's men's and women's swimming and diving team have ranked in the first set of national polls. The men are ranked 20th and the women 23rd.
The men's swim team won the winter invitational, while the women's team placed fourth.
Both teams placed first in their quad meet against Ohio Northern, Carthage and Albion this past weekend. The men won by 300 points and the women by 200 points.
First-year diver Michael Moentmann earned his season-best score of 451.27 points during the meet. Sophomore Dirk Tanis and first-year Brian Bolton also had their best scores of the season, which helped them land in second and third place.
"I was really pleased to have earned a national cut-scores on both boards. [If] I get one more cut-score on either board, I will compete at regionals for sure," Tanis said.
The men's swim team took four of the top six spots in the 500 freestyle led by junior Aaron Venema who had a time of 4:45.89. The 800 freestyle relay team also won with a time of 7:10.48. The 200 medley relay team earned first place with a time of 1:36.73.
The Calvin women's dive team took the top four out of the five spots with the help of first-year Nicole Langerak, First year Sarah Bradley, senior Becca Mumby and sophomore Hillary Glover, all of whom had season-best scores.
First-year Ana Estrella, who came in fifth place, gave Calvin its top finish in the 500 freestyle. "Knowing this fact makes me feel really happy, especially since it's the best I've done all season," Estrella said. "Not time-wise, but in terms of the amount of effort."
Calvin scored first and second place in the 50 freestyle. Newcomer Abby VanHarn had a winning time of 24.94, and fellow first-year Rachel Mattson had a time of 25.14. The team also won the 400 medley relay and 200 freestyle relay.
Senior Lexi Scott, who placed first in both the 100 and 200 breaststroke, said, "The quad meet was an awesome opportunity for us to swim against some other Division III competition. It was great to win a few individual events and earn some points for the team."
VanHarn was recently named as MIAA's women's swimmer of the week, while junior Mitch Schroder was announced as the men's swimmer of the week.
"I am very honored to receive it as a freshman when there were so many good swims this weekend,"  VanHarn stated. "I never expected it so soon in my college career."
Calvin heads to Kalamazoo Friday night for a dual meet at 6 p.m. The following weekend, Hope will swim Calvin for the Knights' senior night, which will be the last home meet for Calvin.
"I've been hearing so many stories of the Calvin/Hope rivalry and I'm excited to become a part of the legacy," Langerak said. "Go Knights!"