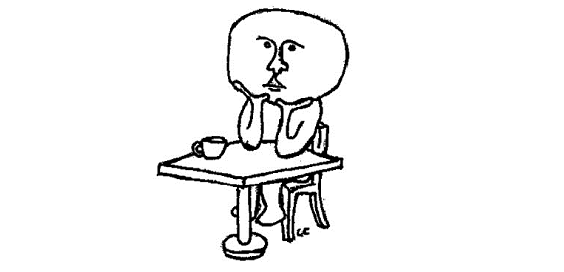 I am in complete agreement with the decision of Calvin College to sell the Ladies Literary Club for financial reasons; however, as chair of the social concerns committee of LaGrave Christian Reformed Church, I was disappointed to read the comment by a college administrator in last week's Chimes that Heartside, which is the location of the LLC, is "not the best neighborhood," an area where there is "vandalism" and "people do not like to walk." The implication was quite clear that this is an additional reason to sell the building. Yes, Heartside has its problems. I know that employees of Calvin have had some inconvenient encounters with the behavior of residents of the neighborhood while maintaining the LLC, but this inconvenience pales in comparison to the suffering that people under the yoke of grinding poverty and mental illness must endure.
The Calvin community should be aware that many organizations are working to restore shalom to Heartside, making it a welcoming place where people of all income levels can live, work and worship. Churches, including Bethlehem, LaGrave, St. Andrews and Westminster, provide volunteers, finances and food for the helping agencies of the neighborhood. Degage provides shelter and a safe place for residents of Heartside to gather, while the Guiding Light Mission is doing a superb job of helping men with addictions and putting them back to work. Dwelling Place has in recent years developed high-quality, affordable apartments for the formerly homeless, and the Inner City Christian Federation will soon begin building beautiful townhomes in Heartside that will be sold at a mix of low-income and market-rate prices.  Those of us who are familiar with Heartside are filled with joy as we see people of all socioeconomic levels beginning to come together as neighbors.
The phrase "not the best neighborhood" is a euphemism for "bad neighborhood." Its use can be interpreted as disrespect for the residents of Heartside and lack of support for those who are working to make the neighborhood flourish. Any connection of a perceived negative character of Heartside to the sale of the LLC is incompatible with the mission of Calvin in the city. I hope that, even though we must sell the Literary Club, the college will work to find ways to help in bringing shalom to Heartside.
John Ubels
Department of Biology