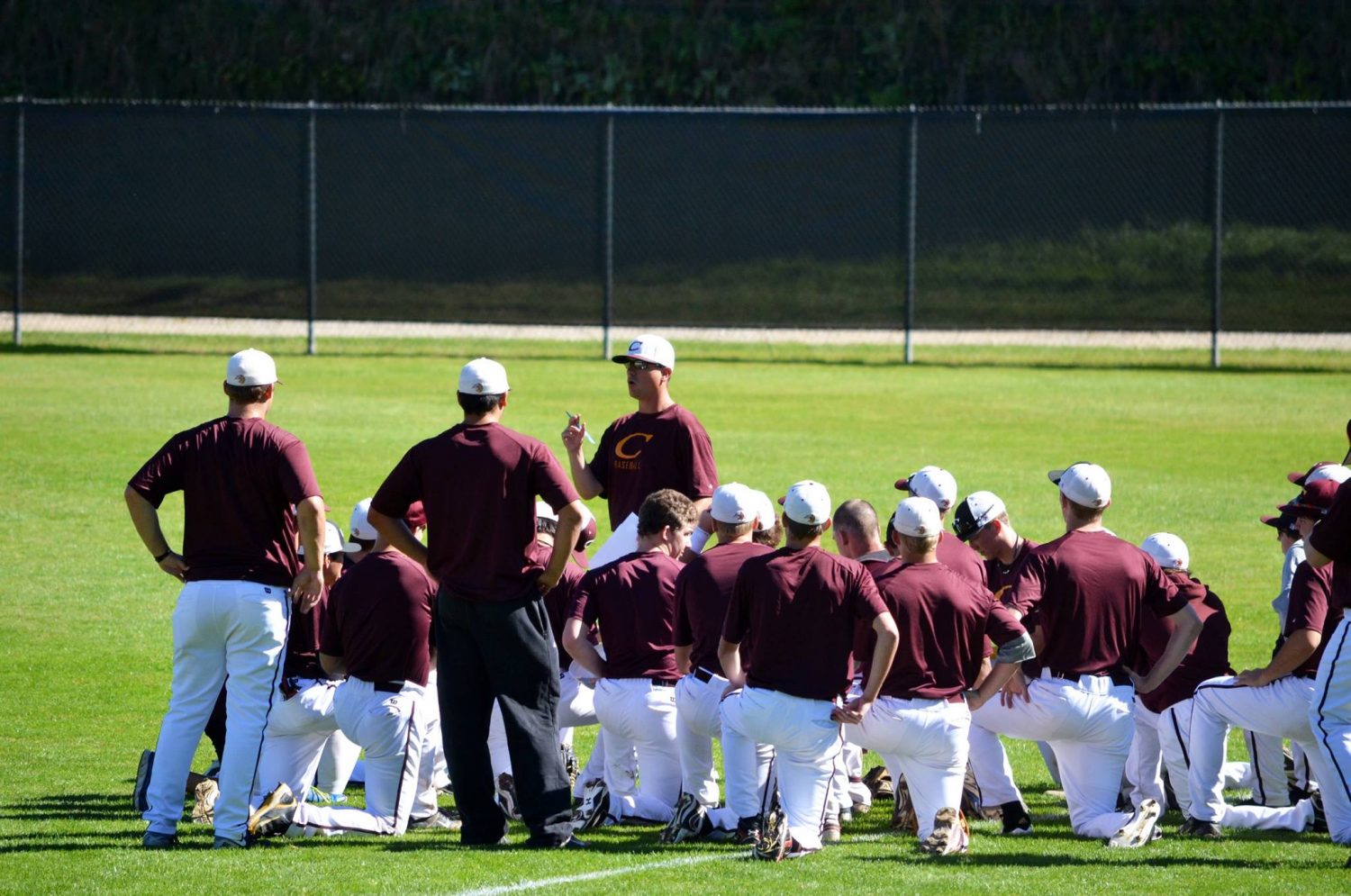 Before their double-header against Grand Rapids Community College last Saturday, the Calvin baseball team held a food drive for the Salvation Army.
For the food drive, the players, coaches and fans from both teams were encouraged to bring donations of canned goods and other non-perishable food items. This drive proved to be a success; by the time the two games were completed, two large garbage cans of food for the poor were collected.
First-year head coach John Rypel formulated the idea for the food drive and organized the event. Before coming to Calvin, Rypel served as head coach at Gordon College. His former team participated in many similar service projects.
"I expect my players to be positive ambassadors for the Calvin College athletic department, just like I expect them to work hard in the classroom, weight room and be detail-orientated at practice. These are the same expectations that I tell each and every recruit who visits campus," Rypel responded when asked how participating in service projects reflect the expectations he holds for his players.
"As a program and representatives of Calvin College, I think it is very important for us to give back to the local community. Sometimes as players and coaches, we get so wrapped up in our schedules and our priorities that we forget about the big picture. We have the ability to use our roster size to impact the lives of others," expressed Rypel.
The food drive was the baseball team's first time participating in a charity event, but the team has plans to participate in more service opportunities this coming year. The team plans to ring bells outside of Woodland Mall to collect donations for Salvation Army, conduct a community service project in Florida during its spring break trip, and host a free Little League clinic.