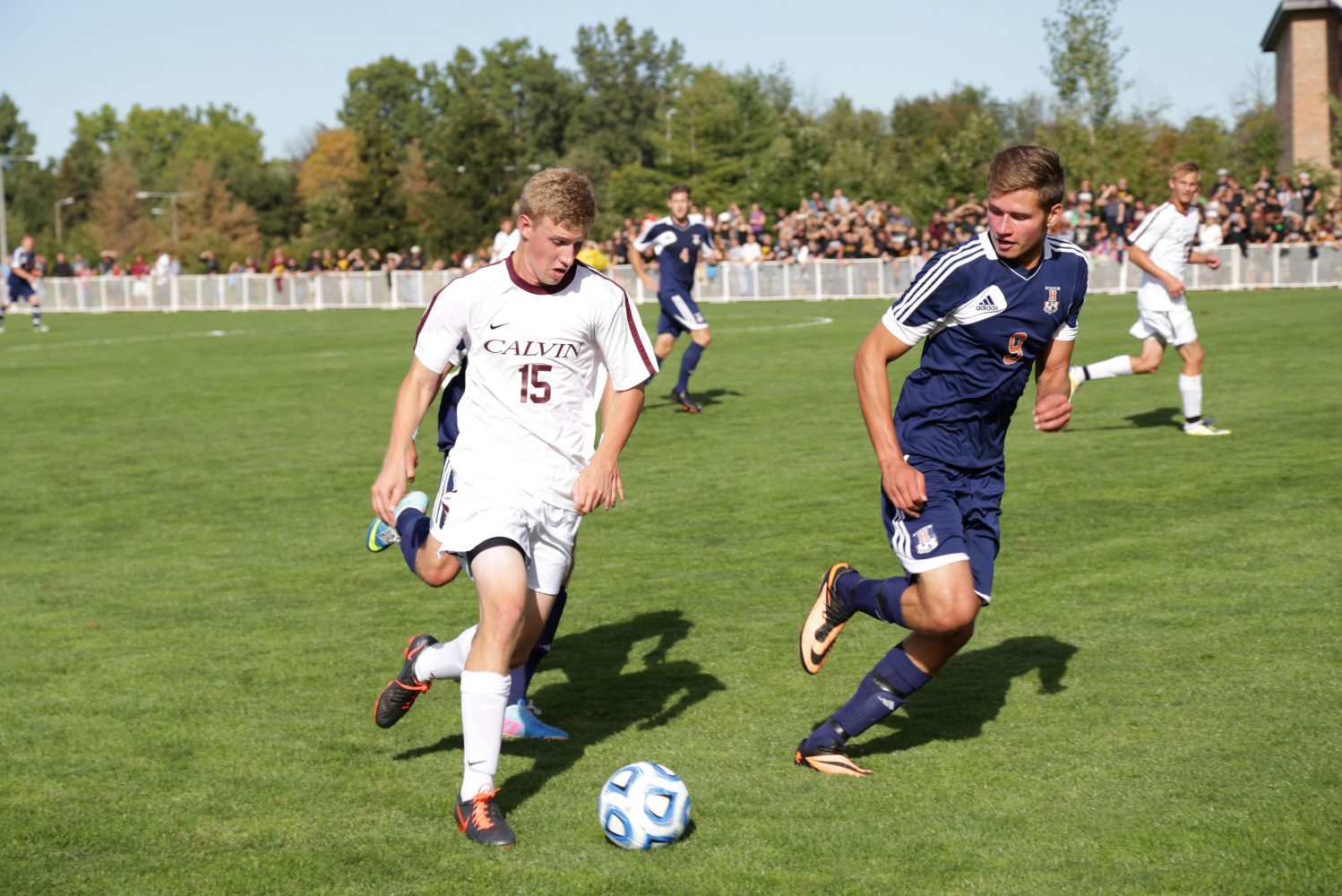 Picasa
Last fall was something of an unprecedented sports season for the Calvin College Knights.
The women's volleyball, men's and women's cross country, men's and women's soccer and men's golf team all won MIAA titles, making for a total of six titles.
Is this success possibly repeatable in 2013?  It actually might be.
Let's take a look at the six teams so far this year.
Volleyball: Calvin is currently ranked No. 1 in the nation and recently completed a three-set sweep of rival (and No. 2 team) Hope. While the conference competition will remain tough, this team will be setting its sights on a national title with an MIAA title being a bit of a foregone conclusion.
Men's and Women's Cross Country: Both of Calvin's cross country teams were the top MIAA squad at the large season-opening Knight Invitational with the women's team taking first overall. Both teams head into the Jamboree on Sept. 28 as favorites. The Calvin men will look to capture their 27th consecutive title.
Women's Soccer: This nationally-ranked squad is currently 2-1-1 in MIAA play and was picked in the preseason as the favorite to defend their MIAA title. Excluding a loss at Alma, where Calvin has not won in the last three years, the Knights have looked very strong and will be among the favorites come time for the MIAA tournament.
Men's Soccer: After an 0-3 start that was largely the product of a tough non-conference schedule, the team has gotten back on track with consecutive wins, including a 5-1 win over nationally-ranked Hope. They will also figure to be a favorite to win the MIAA tournament.
Men's Golf: At the time of this writing the Knights sit five strokes behind Hope in the MIAA standings with four tournaments played and four tournaments remaining. The team has a couple first-place finishes to its name and a balanced, formidable team, so it's certainly possible they could again end the season on top of the standings.