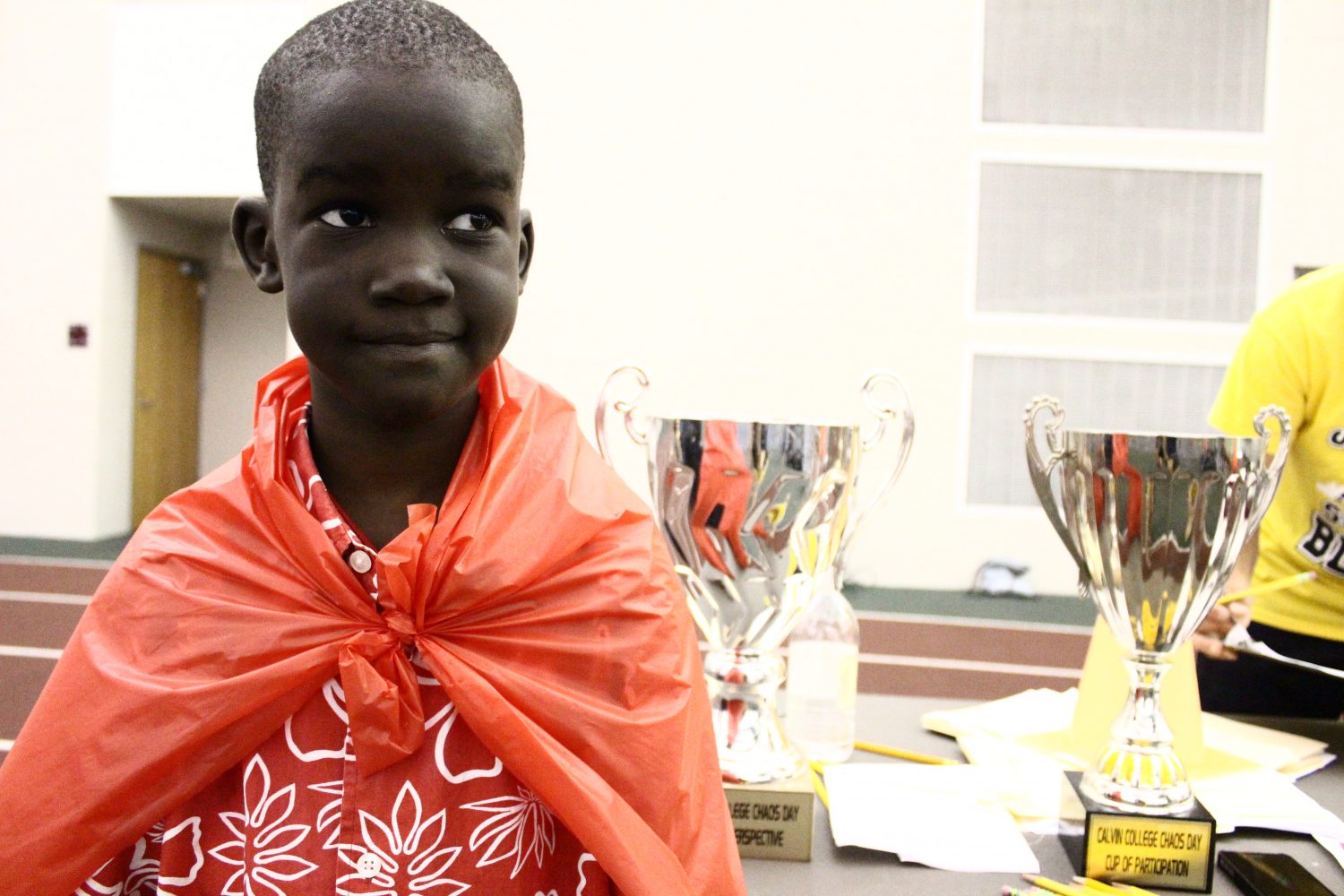 Among the mass of students Saturday morning at Chaos Day were three unexpected members cheering in the Schultze-Eldersveld (SE) crowd: three young Sudanese brothers.
"I was here last year when SE won," the oldest brother, David, said as he stood front row of the SE crowd dressed in the red cape of SE's dorm of steel theme. "We're here to help them win again."
A retired Calvin psychology professor, José, first brought these three boys to Chaos Day event last year. "SE befriended them almost immediately and let them cheer like they were on the team," he said.
As Sudanese refugees, these boys have gone through rough times and the noise of the event is hard for them, José said. But the students of SE were welcoming and invited them into their family.
"Everyone has been super friendly to them," said sophomore Abby Paternoster of SE. "Last year they didn't really open up to me that much, but this year they've just latched on."
Eight years ago, José befriended the Abdalla family and since has included the three boys in Calvin events such as basketball games and Chaos Day.
Bringing the boys to Calvin events, he hopes, will encourage them in getting an education and surround them with positive, uplifting mentors.
"David hasn't left the frontline yet," Paternoster said. "He loves cheering for the crowd."
Alongside David, stood his two brothers, Moses and Samuel.
"Having these boys with us speaks of the community of SE," said Paternoster. "We want these boys to feel comfortable around us. We want them to feel like they're a part of the family."