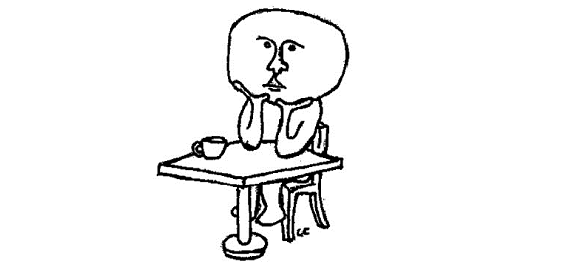 The 10th Assembly of the World Council of Churches (WCC) is planning to meet in Busan, South Korea during the fall of 2013. Comprising of mostly mainstream Christian denominations from around the world, the World Council of Churches describes itself as, "a fellowship of churches which confess the Lord Jesus Christ as God and Savior according to the Scriptures, and therefore seek to fulfill together their common calling to the glory by of the one God, Father, Son and Holy Spirit." While the council promotes ecumenical relations and social justice, the World Council of Churches is meeting some resistance and protest from conservative Christian churches churches in South Korea.
Currently I am in Pohang, South Korea as part of an exchange program with Handong Global University. One day while walking through the streets of downtown Pohang I came across of group of people with banners across their chests. They were waving signs and stopping people to ask if they would sign a petition. When I approached closer I realized that they were protesting the World Council of Churches and they were asking people to sign a petition against their meeting in Busan. As a ruling elder in the Presbyterian Church U.S.A. (which is a part of the WCC) I was curious to why they were protesting.
From what I gathered in my conversation with the group protesting and from conversations with other Korean Christians it seems that some here in Korea are against the WCC for the following reasons: 1. The WCC's progressive social stances (i.e. about homosexuality), 2. The WCC seems to embrace religious syncretism and relativism, and 3. Some Korean Christians see the WCC as an organization that goes against traditional Korean society.
The numerous objections raised by dissenting Christians against the WCC raise the important question of, "Is ecumenism just another dream?" Is it an impossible dream to think that Christians around the world will stop debating minor social issues and embrace the fact that we all proclaim and adore the one who is Lord of all creation? In Ephesians 1:22-23 it says, "And God placed all things under his [Jesus Christ's] feet and appointed him to be head over everything for the church, which is his body, the fullness of him who fills everything in every way" (NIV).
As a Christian who was raised in the United States, it is clear, in comparison to the religious atmosphere in South Korea, that religious diversity is something to be appreciated. As a member of the Presbyterian Church U.S.A. I don't condemn my Roman Catholic neighbor or try to charge Armenians with acts of heresy. Because the United States is a country of religious freedom Christians of one particular denomination cannot declare another group of Christian to be heretics.
Ecumenism is a dream of mine. I am Presbyterian, but I appreciate the richness of other religious traditions whether they are Christian or belong to any other faith system. Christianity in Korea is still fairly "new," with the Presbyterian Church of Korea celebrating its 100th anniversary. The future of Christianity is still unknown in places like South Korea. While the dream of immediate ecumenism seems distant, that does not mean we should ever stop striving to unite our brothers and sisters around the world.
In closing, I leave with a quote from the blessed Pope John Paul II, "Have no fear of moving into the unknown. Simply step out fearlessly knowing that I am with you, therefore no one can befall you; all is very, very well. Do this in complete faith and confidence."